Here is the perfect cut list for building your shed!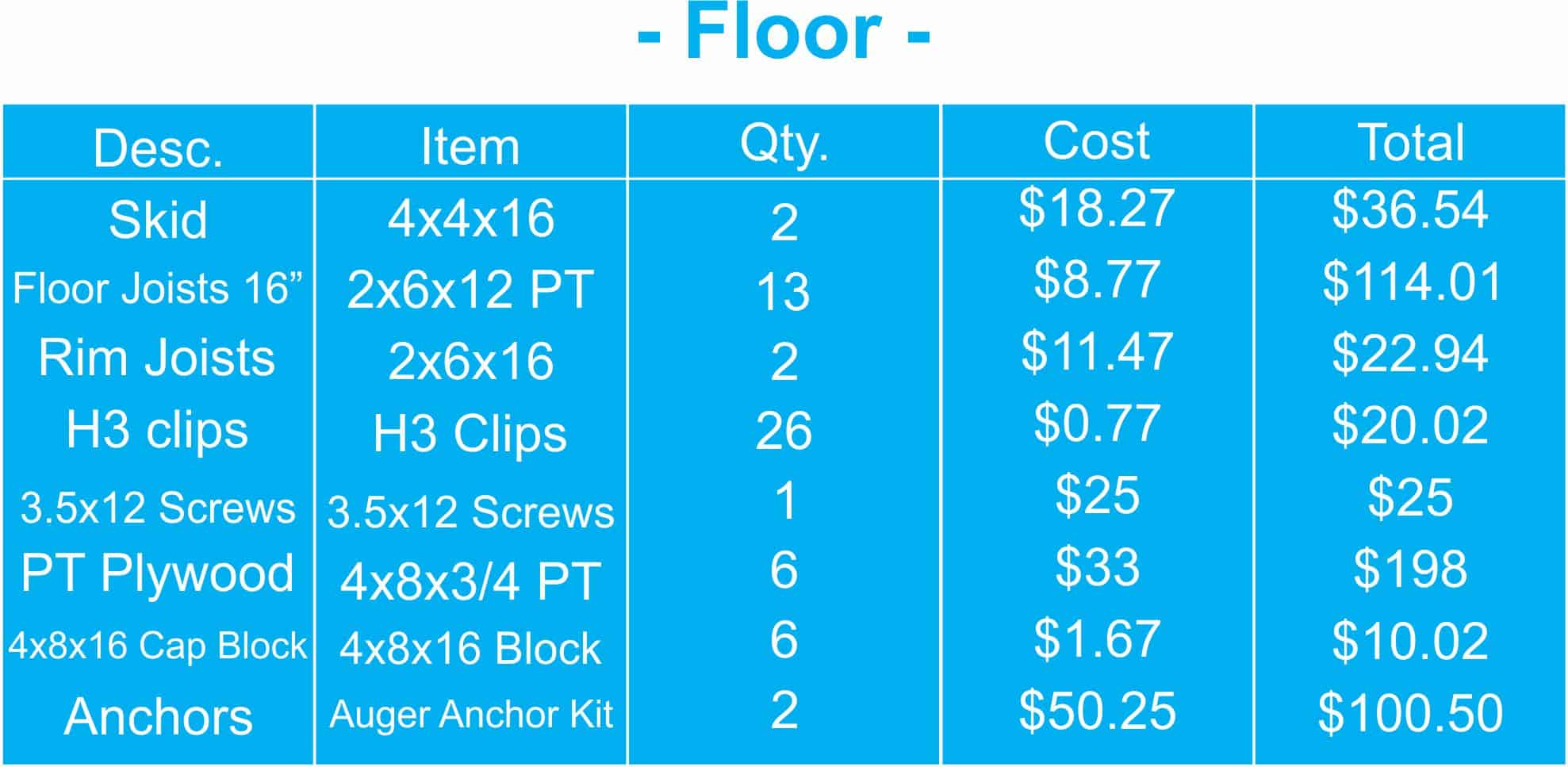 Total cost of the floor: $527.03
We went ahead and took the time to put together a cut list for a 12'x16′ shed that you can modify depending on the size you have in mind.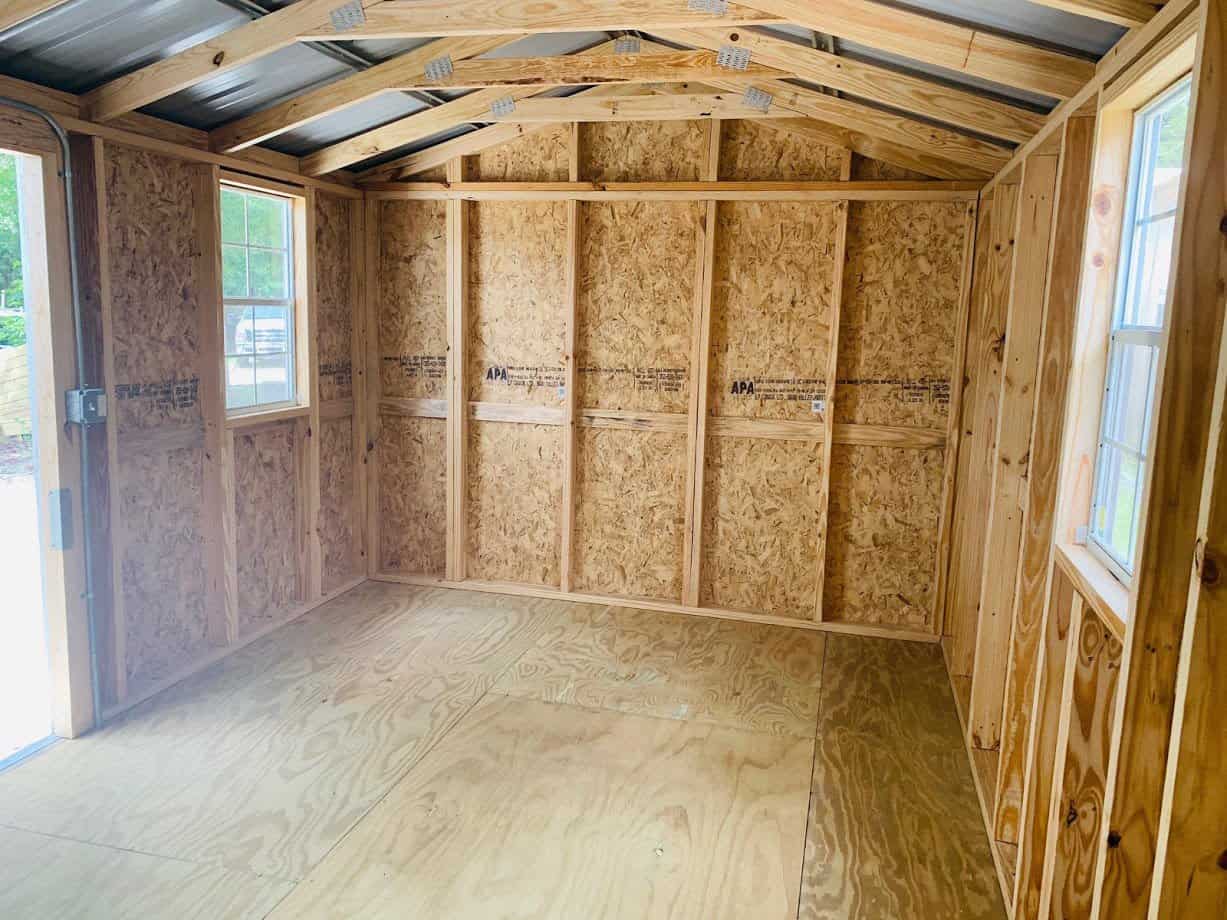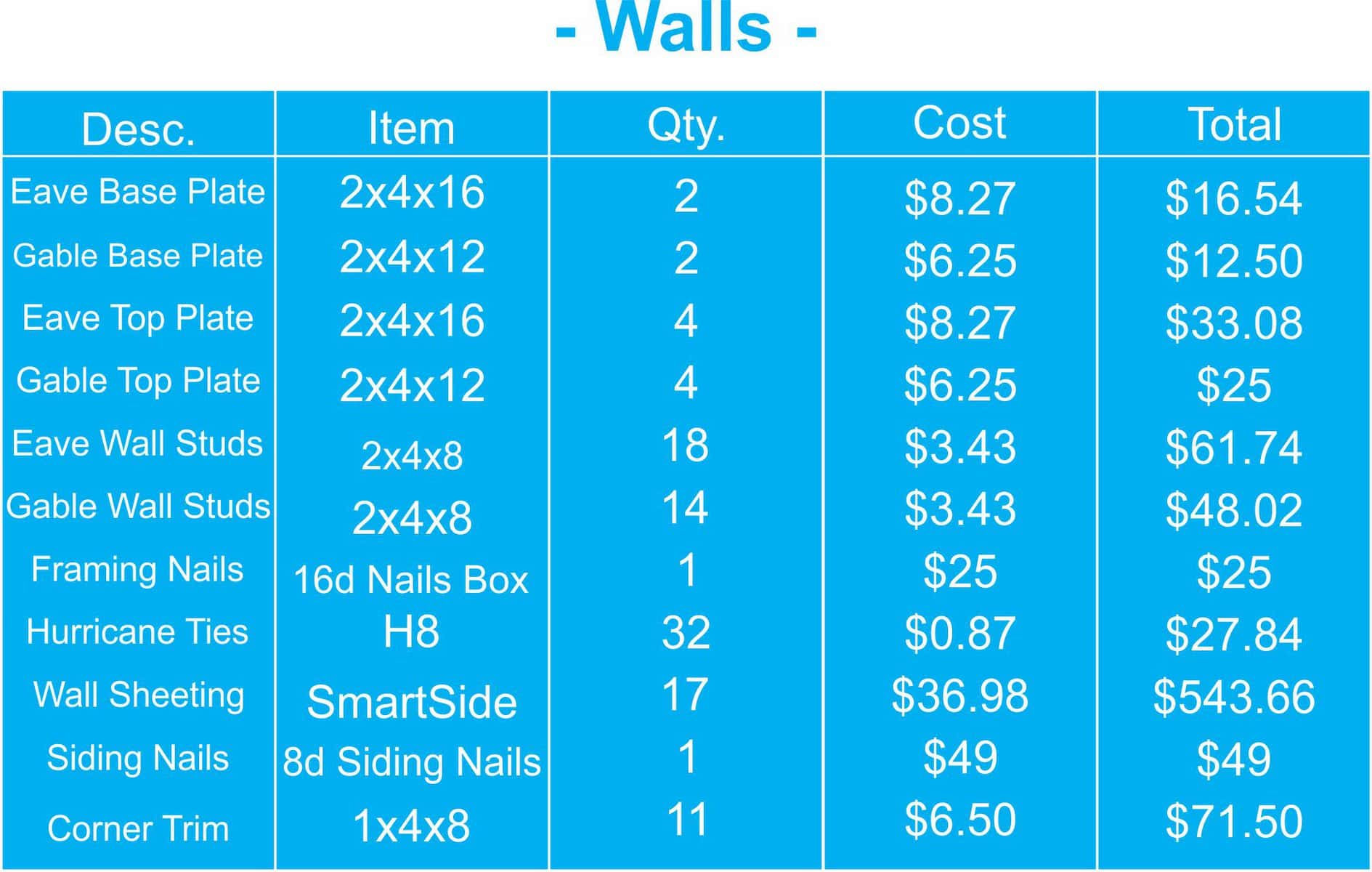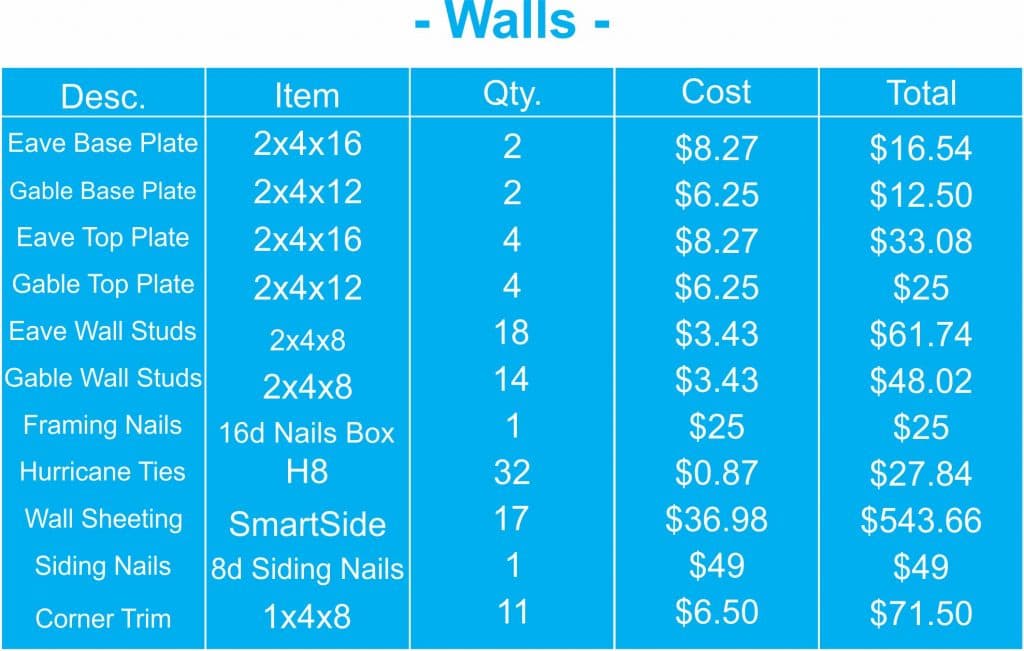 Total cost of the floor: $913.88
When searching for your shed cut list or blue prints you might be searching for a specific style or size. We started with a basic 12'x16 so you can edit it depending on your needs.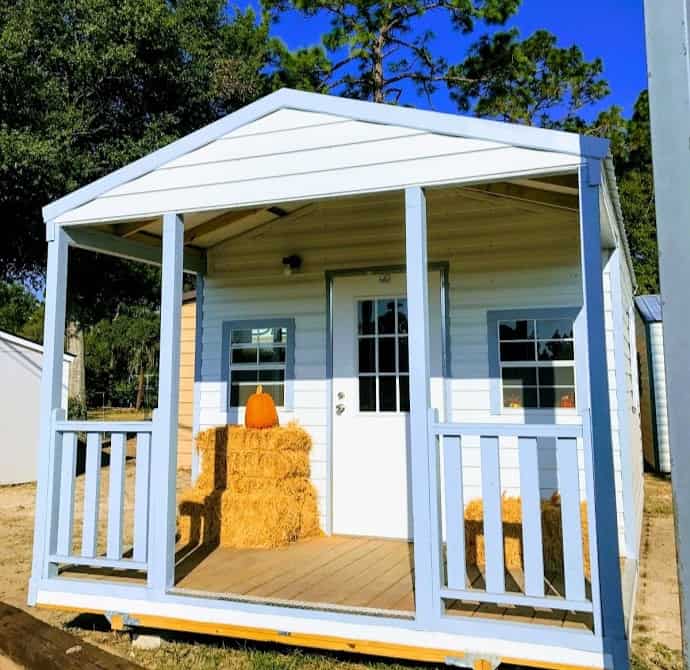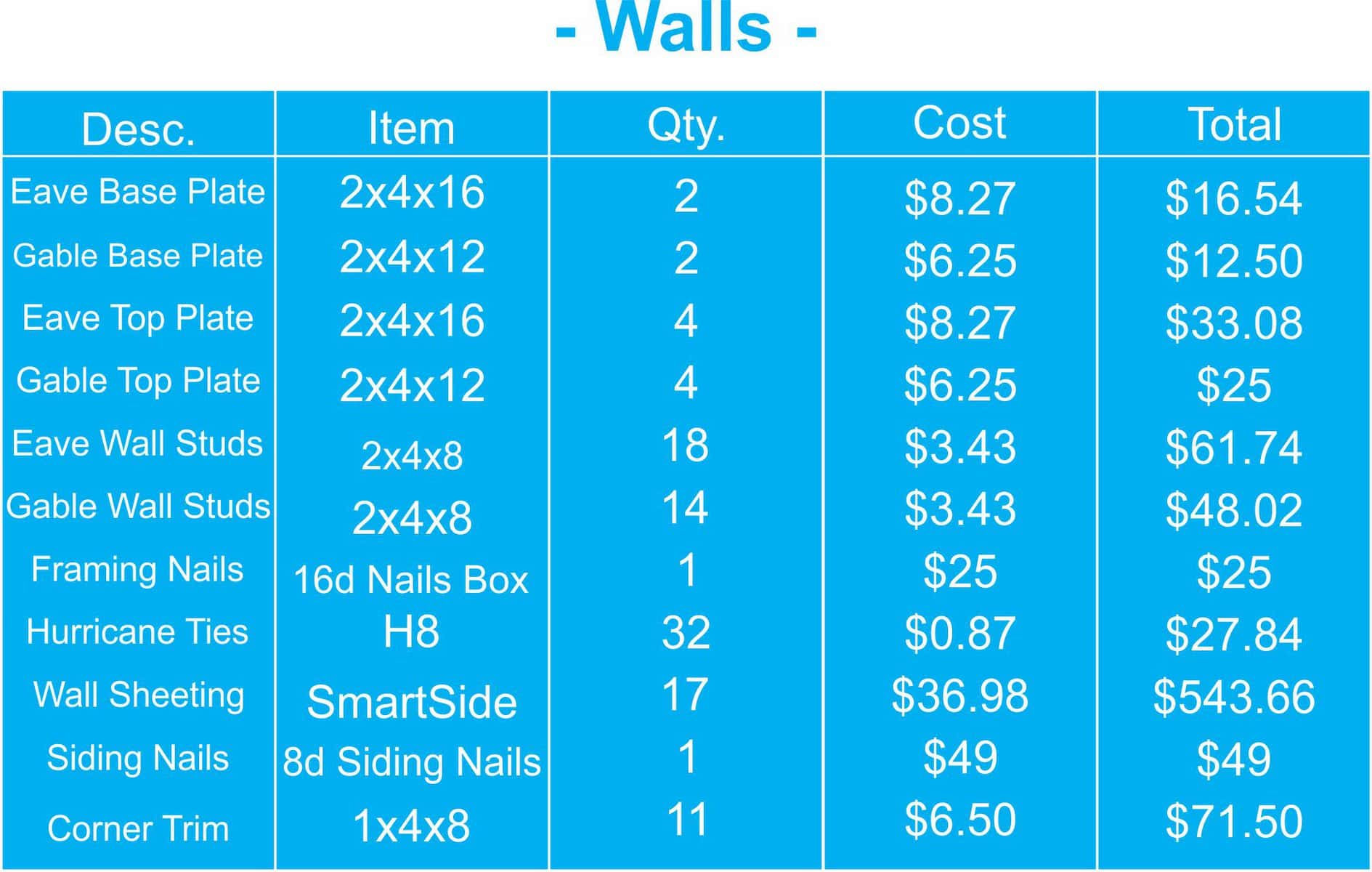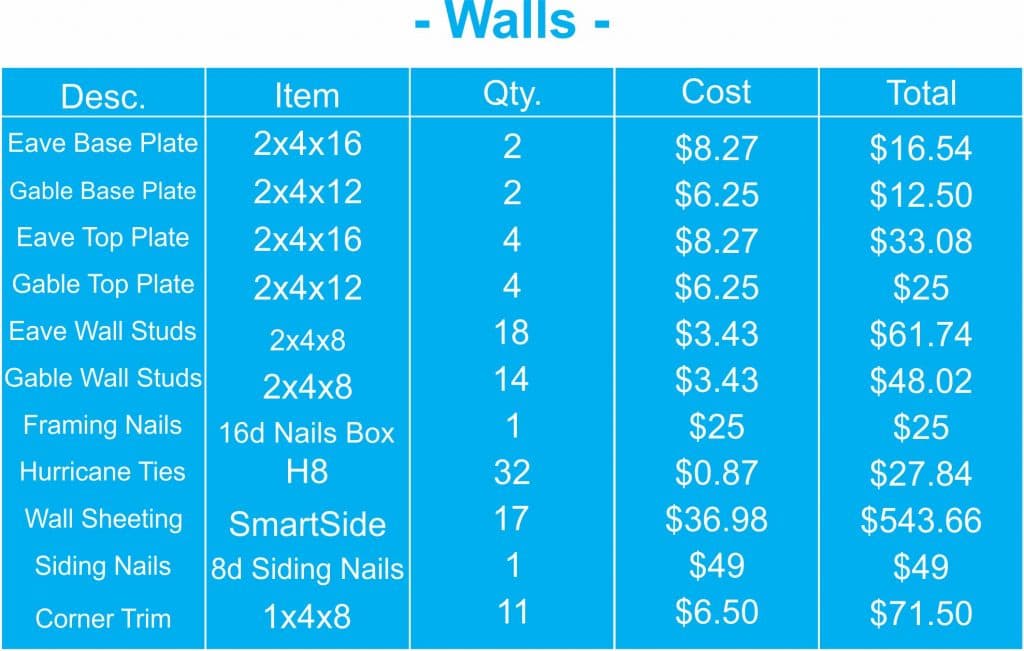 Total cost of the wall: $913.88
If you want to get an idea of what your shed might look like with doors, windows, paint colors, ect. head on over to our 360 Views page!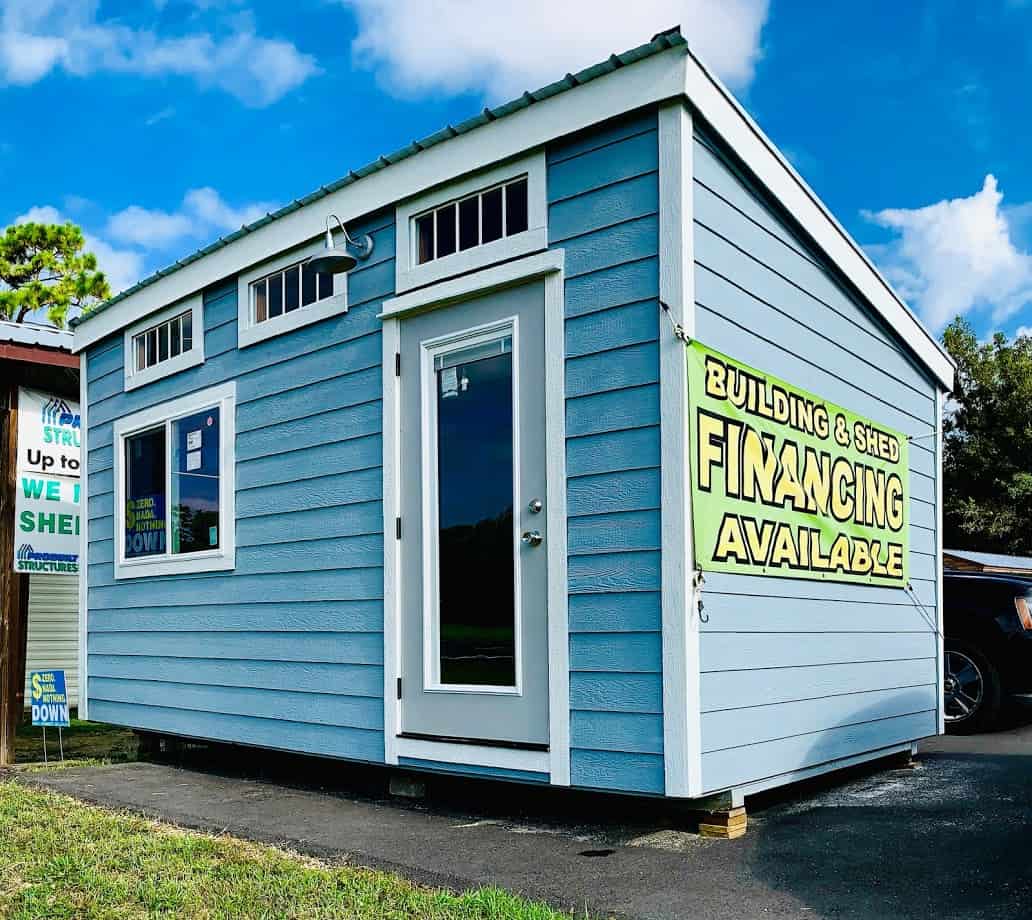 Total cost of the windows: $221.29
If you are wanting more natural light in your shed adding more window might be for you! That is a simple calculation you can make when customizing your very own cut list for your shed.

Total cost of the doors: $289.32
If you aren't sure what kind of door you want for you shed you can head over to our Quote page to get some ideas. We even offer sliding glass doors for a neat addition to your backyard. If you are in need of more inspiration our Style page might be a great asset for you.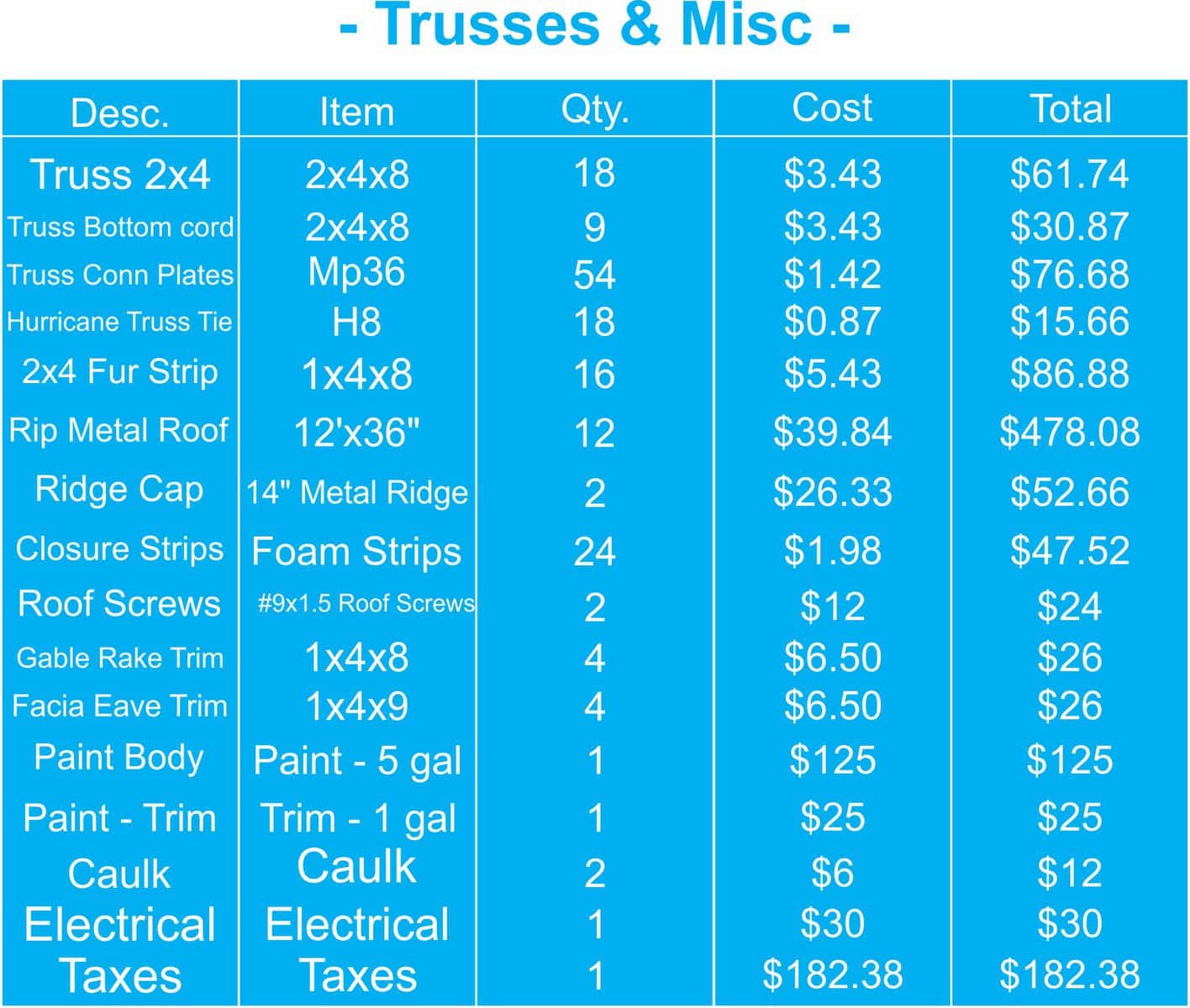 Total cost of the trusses and misc: $1300.47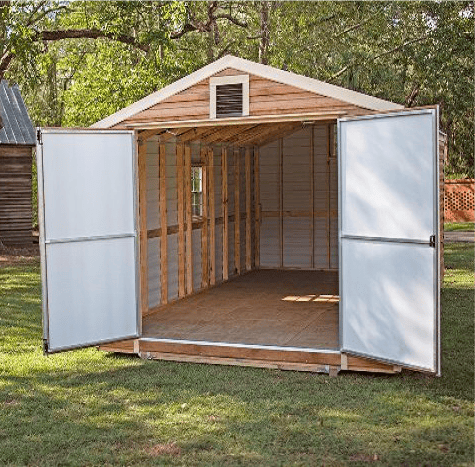 Our pricing is an estimate it  may vary depending on customization's you  make to the cut list. You can use this cut list strictly as a jumping off point for your very own perfect shed! Before you start the building process it is important to know what size you want your shed. Where you want your doors, windows, and so much more.