Robin Sheds has the best tools in the business - We can move your shed!
At Robin Sheds Probuilt Structures, we don't just have sheds for sale, we also back our fantastic products with the best service in the business. We move sheds all across Central Florida!  Whether you bought if from us or not, we're here to make your shed move as simple and easy as possible.
Reasons to Have Robin Sheds move your shed:
1. I'M MOVING AND I WANT TO KEEP MY SHED
That makes perfect sense! We understand that you've have probably spent a significant amount of time turning your shed into the best shed!
2. I SOLD MY SHED AND IT NEEDS TO BE MOVED TO THE NEW OWNER'S LOCATION
No Problem! We here at Robin Sheds are ready to help! And we'd be happy to get you into a brand new shed to better suit your needs. Check out our Shed Styles Here.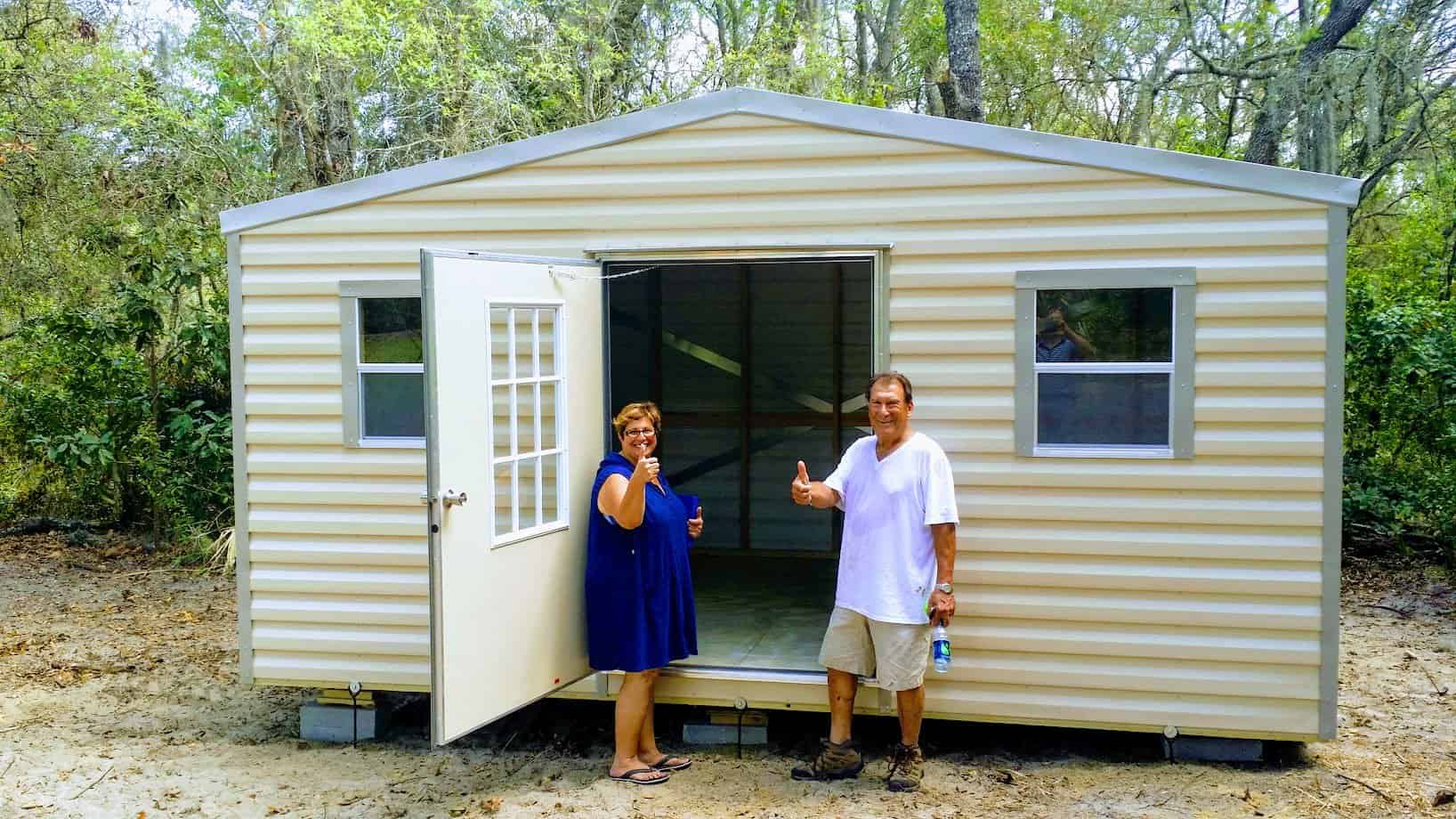 3. I DON'T LIKE THE CURRENT LOCATION OF MY SHED
After having your shed for a period of time, it happens… you see a better location for your shed. Give us a call and we'll offer you the best service moving your shed!
As shed movers, along with our other services, we will provide the utmost care for you shed during the moving process and make sure that your shed stays in the best shape whether we are moving it across Central Florida, across the County, or just across the yard.