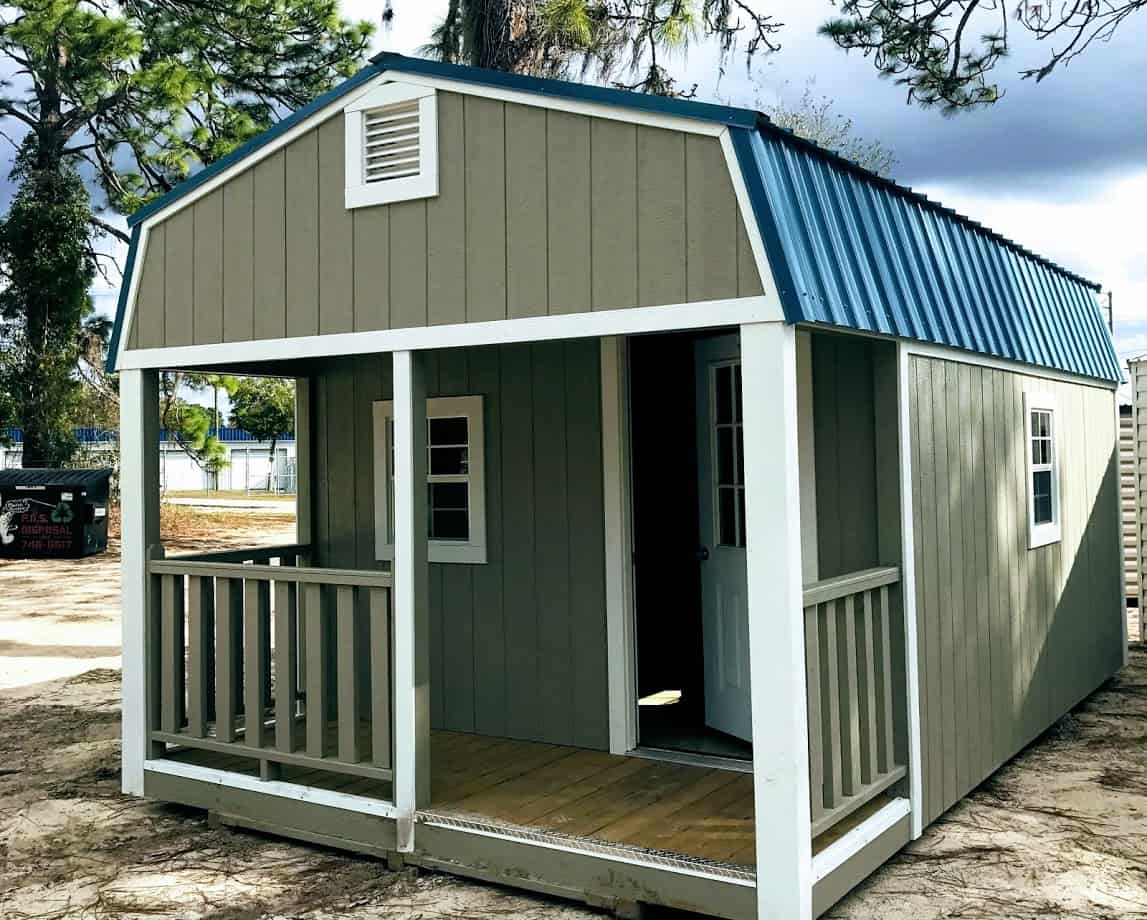 The Gambrel High Lofted Cabin

 by Robin Builders
The Gambrel High Loftd Cabin is a Shed with the classic barn look. You can upgrade a Gambrel Barn to a High Lofted Cabin. This style comes with a 4 ft deep porch across the front end of the building and comes standard with a 36"x78" 9-light residential door. The High Lofted Cabin ensures ample interior storage space with both a 4 ft. rear loft and an additional loft space above the porch.
Cash / Check /Credit Card
Credit Cards are always welcome at Robin Sheds.  Contact one of our knowledgeable and friendly team members to discuss the best option for your shed purchase today.
Financing
Rent To Own
60 - 90- 120 Days Same As Cash
Select your options from
the Form below
to request a quote.