10×12 Isn't as Small as it Seems!
Our 10×20 shed styles offer a lot more than you may think, with many different customization options and features you can be sure to choose the best unit out of our selection of 10×12 sheds for sale!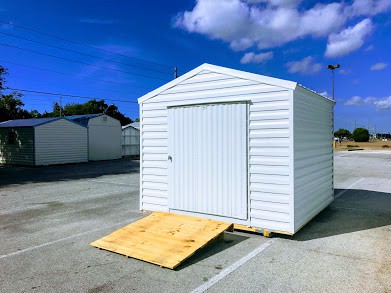 Whatever your use may be for the 10×12 shed unit, we definitely got you covered!
If you're just looking for a simple 10×12 shed for sale our most popular option is a 10×12 Americana style. The Americana is one of our most standard shed styles. With that being said, there is still room for customization to your necessities!
Still not sure on what to select for your 10×12 shed for sale? Don't Fret!
On our style page we try showing you a little bit of everything. We have Gambrel Barns for more of a rustic feel or if you want a loft, The stylish Vista with wonderful siding options, the super popular Americana and so many more. Check it out, we even make sure to upload pictures of each style so you can really get the feel for the building.
Tap the photo pictured to the left and check out the interior 3D viewer of our 10×12 sheds for sale! 
Want to make it happen? But can't wait to see it?
Check out our 3D Builder!! 
We try to make the deciding and buying process as simple as possible for our customers and we are always developing a new way to make it simple for you! 
If you already are sure on what you'd like, tap the button to get a quote or mosey over to our contact page to find one of our convenient locations in Florida or call us! 
Ready to Purchase? Here's our Simple & Convenient Financing Options!
Cash / Check /Credit Card
Financing
Rent To Own
60 - 90- 120 Days Same As Cash
Cash / Check /Credit Card
Cash, Checks, and Credit Cards are always welcome at Robin Sheds.  Contact one of our knowledgeable and friendly team members to discuss the best option for your shed purchase today.

Financing
Rent To Own
60 - 90- 120 Days Same As Cash
Select options,
get pricing,
start planning!