Home Office - Create your own dedicated work space at home with a spruced up shed office.
Tired of working on the couch? Create a space that is dedicated to your work so you get GET AWAY from work, even when you are home.  Let's look at turning a shed into the perfect office.
The advantages of an "Out of Home" Home Office Shed.
Increased productivity
Save time and money – The shorter the commuting distance, the faster you get to work!
Work when it suits you.
Work in your pajamas within your domain. (As long as the neighbors don't see you "commuting"!)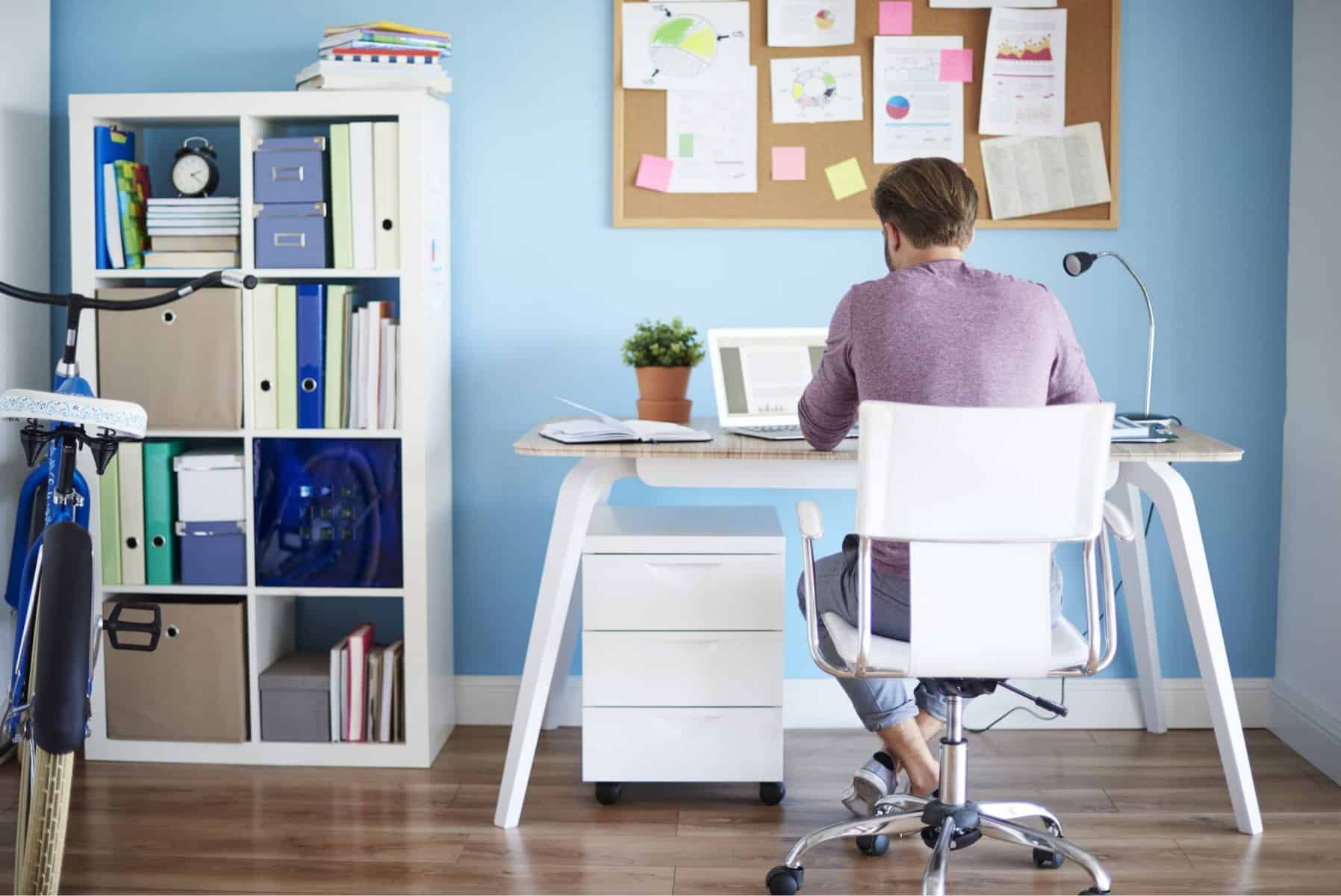 Converting a shed to a work from home office can be a great way to create a dedicated workspace that is separate from your home. Here are some steps you can follow:
Clear out the shed: Start by removing everything from the shed so you have a clean slate to work with. You may need to dispose of any items that are no longer needed or find a new place to store them.

Insulate the shed: Depending on the climate where you live, you may need to insulate the shed to make it comfortable to work in year-round. This could include adding insulation to the walls, ceiling, and floor.

Add lighting: Good lighting is essential for a home office, so make sure you have enough natural light and add artificial lighting if necessary. You may also want to add task lighting to your desk area.

Install electrical outlets: You'll need electrical outlets for your computer, printer, and any other electronics you'll be using. Consider hiring an electrician to do this work to ensure it's done safely and up to code.

Add flooring: If your shed doesn't have a finished floor, consider adding one that is comfortable and easy to clean, such as vinyl or laminate flooring.

Furnish the space: Choose a desk, chair, and any other furniture you need to make the space functional and comfortable. You may also want to add shelves or storage cabinets for supplies and paperwork.

Decorate: Finally, add personal touches to make the space feel like your own. Hang artwork or add a rug to warm up the space and make it inviting.
By following these steps, you can transform a shed into a functional and comfortable workspace that is perfect for working from home.
Contact us today to begin your home office / shed office project.  We are experts in creating space for your needs.  Call, or fill out the form below and we will contact you.