Sheds For Sale In Altoona -
Robin Sheds
Can't Decide what style shed you want?
Visit the Robin Shed Style Page to view multiple options. Choose from the Gambrel Barns for a loft and a rustic feel.  If a modern shed style is what you are looking for, you could go with the stylish Vista with it's single slope and wonderful siding options.  But, don't count out the super popular Americana, which hands down is the superior shed choice of all the sheds for sale in Altoona, FL.  After browsing the styles and determining the shed to buy, feel free to build it on our 3D Shed Designer.  Simple, intuitive, and fun, you will get to see your shed in (almost) real life!
Determining the right style and size shed in Altoona, FL begins with assessing your storage needs and available space. Start by measuring the area where you plan to install the shed, ensuring it is level and free of debris that may affect its stability. Consider the size and type of items you need to store such as gardening equipment, bikes, and lawn furniture to determine the optimal shed size. If you have limited space, a tall and narrow shed may be ideal, but if you need ample storage space or plan to use the shed as a workshop, a larger shed with windows and natural light may be more suitable. Also, consider the architectural style of your home and the design of your backyard to ensure the shed complements the existing aesthetic and adds value to your property. Lastly, research and compare different shed materials such as metal, wood, or vinyl to determine which one best suits your intended use, budget, and maintenance preferences.
To determine the right style and size shed in Altoona, FL, there are a few factors to consider. First, assess your storage needs and decide what items you plan to store in the shed. Take into account the dimensions and quantities of these items. Next, evaluate the available space in your yard and consider any local regulations or restrictions regarding shed size or placement. Measure the area where you plan to install the shed, accounting for any landscaping or other structures nearby. Research the various shed styles available, such as gable, barn, or lean-to, and consider which would best complement your home and meet your functional needs. Lastly, take into account your budget and compare prices and features of different shed sizes and styles. Consider consulting with professionals or visiting local shed retailers to get expert advice and see sheds in person before making your final decision.
Shed Financing
Robin Sheds provides access to the simplest financing applications available to make the purchase process easy and smooth.
Get personalized payment options in minutes
Pre-Approval DOES NOT affect credit score
Loan amounts up to $250,000
Funded in 1-3 Days
No home equity required
No prepayment penalties

Rent To Own Shed Purchase
Are you renting a storage unit now? Rent To Own is a attractive way to obtain a shed at home without the credit hassles.  
Use now, pay as you go
Guaranteed Approval
Early Payoff Options
NO CREDIT CHECK
Does not go on credit report
Retun building with no penalty
Own building after set number of payments
No mini storage fees
30 / 60 / 90 Days Same As Cash
Keep your cash available.  Robin Sheds offers Same as Cash purchase options.  Contact a rep to find out more.
Keep your cash on hand
Ready your shed sooner
No Credit Check
Easy interim payments
Pay off when you want
Pay no interest
Credit Card / Check / Cash

Your local source for the best value sheds, along with exceptional service
Robin offers a superior shed selection 
Large Inventory of In-Stock and Ready to Ship Sheds for Sale in

Altoona

Multiple Shed Styles available
Short Lead times on Custom Ordered Sheds
Finance with a simple, Easy Application

Rent To Own

Options
Build Your Own with PRO 3D Online Designer Tool
Offering the most Custom Options of any shed dealer
Shed Moving available in Altoona, FL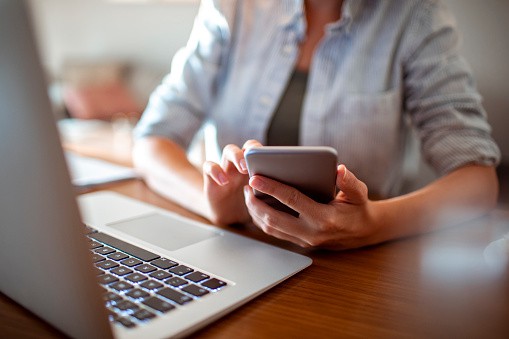 Looking for more information before you buy a shed in Altoona?  Want to talk to a professional shed dealer in Altoona? 
That's what we are here for! Our associates would be more than happy to talk with you and walk you through how to buy a shed in Altoona, making it simple, easy, and quick. 
Tell them exactly what you are looking for and they will guide you to the perfect shed and provide a super superior shed deal! 
Don't delay, Call your local Robin Shed dealer now to find out about sheds for sale in Altoona: 352-347-9000 
Looking for a simple way to buy a shed in Altoona?  Buy your shed online!
Robin Sheds works to make buying a shed in Altoona simple and easy.  You are busy, but you know what you want.  Why should you drive all over town, looking at all the sheds for sale in Altoona?  Peruse our
Online Shed Buyers Guide
and you can click your way through purchasing your shed completely online.  Our goal is to offer you a superior shed online buying experience.
The process is simple. 

 
Select your shed style from stock or custom order

Customize if you are ordering

Select your pay option, Cash, Check, Finance, Rent to Own

Determine the install location

Schedule Delivery time and Date

Robin Sheds delivers and installs the shed.
Start your shed purchase process today.  Begin online, or call your local Robin Sheds dealer now to find out about the sheds for sale in Altoona: 352-347-9000.
Shed Permit Requirements for Altoona, Florida
You want to buy an outdoor shed in Altoona, but you may be asking "Do I need a permit for a shed in Altoona Florida?  The answer is yes, you do need to get a permit to install a shed in Altoona.  Robin Sheds offers full permitting service. There are three municipalities that govern Altoona shed permits.  If you live in Altoona and are not in the city limits, then Lake County will enforce the shed permit requirements.  
But, do not fear, for the PERMIT GEEKS are here!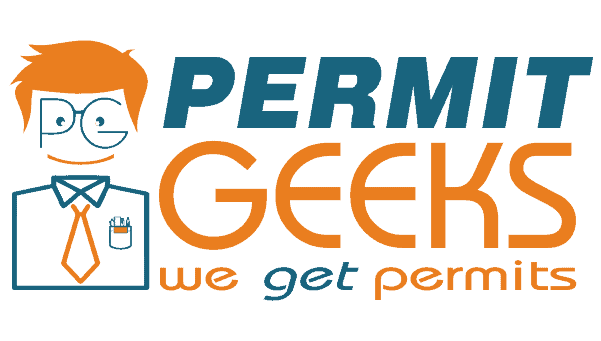 Robin Sheds, partnered with Permit Geeks, is capable of pulling your permits for your shed if you don't want to do it yourself.  Just let one of our associates know and they will get all the information necessary to make the shed permit retrieval in the City of Altoona simple and painless.  No matter where you buy your shed in Altoona, Permit Geeks is a wonderful resource for your shed permitting needs.
Shed Permitting Question Form
Looking for a
Shed Mover
Shed Mover
in Altoona?
Shed Moving Service in Altoona, FL
Robin Sheds also moves sheds. Moving sheds in Altoona is done with specialized equipment made for the task. Take a look at the video to see how we move sheds. If you ever wondered how can I get my shed moved, here is how! Call our Altoona shed sales office today to schedule your shed move at 352-347-9000.
Providing Wood Sheds, Metal Sheds, Dog Kennels, Gazebos,  and Greenhouses in Florida, including: Apopka, Crystal River, Homosassa, Inverness, Ocala, Belleview, Dunnellon, Tampa, Fruitland Park, Leesburg, Bushnell, Eustis, Williston, Wildwood, Beverly Hills, Summerfield, Newberry, Gainesville, Lake City, Tallahassee, Lakeland, Lecanto, Pine Ridge, Citrus Springs, Sugarmill Woods, Marion Oaks, Silver Springs, Weirsdale, Tavares, Mt. Dora, Ocala National Forest, Brooksville, Spring Hill, Hudson, New Port Richey, Weeki Wachee, Land O Lakes, Masaryktown, Holiday, San Antonio, Dade City, Zephyrhills, Groveland, Mascotte, Center Hill, Clermont, Lady Lake, Umatilla, Altoona, Astor, Daytona, Sparr, Anthony, Citra, Morriston, Archer, Bronson, Chiefland, Hawthorne, Interlachen, Fort McCoy, Salt Springs, Trenton, Fanning Springs, Old Town, Cross City, High Springs, Alachua, Bell, Jacksonville, Live Oak, Starke, Palatka, Flagler Beach, St. Augustine, Ormond Beach, Deland, Pierson, Sanford, Orlando, Kissimmee, St. Cloud, Haines City, Plant City, Winter Haven, Lake Wales, Brandon, Lutz, Wesley Chapel, Riverview, Odessa, Citrus Park, Temple Terrace, Oldsmar, Valrico, Shady Hills, Middleburg, Titusville, Cocoa, North Port, Fort Myers, St. Petersburg, Palm Bay, Coral Springs, Deltona, Palm Coast, Altamonte Springs, Largo, Pinellas Park