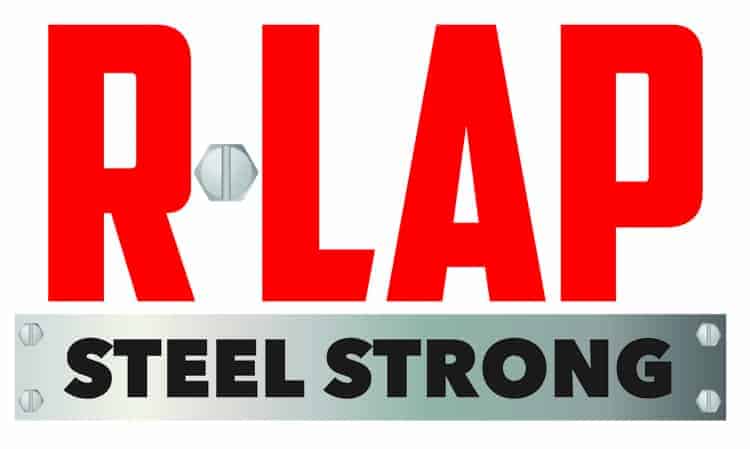 Toughest Metal Shed Siding in the Industry.
GUARANTEED
Metal Sheds for Sale: Which Shed Siding Option is better: Aluminum or R-Lap Steel
When purchasing a metal shed, you may ask what is the best type of siding material?  Metal sheds for sale in Florida are very commonly sold with aluminum siding.  What has been determined over the years is that although aluminum does hold up well in the sun, it is not as strong as an equivalent steel siding on sheds when it comes to penetration due to projectiles.  These projectiles can be from hurricane winds, thunderstorms, or falling trees or branches.
Many dealers offer metal sheds for sale with a common Dutch Lap siding.  Almost all of these Dutch Lap sidings are made of aluminum.  My how times have changed and siding on sheds has evolved!  Aluminum has been the shed industry standard siding for decades.  Even Robin Buildings started manufacturing their sheds in the late 1960's with a corrugated aluminum siding that had one color, mill finish silver.  Over the years Robin went from one aluminum color siding to painted aluminum metal siding.  This then led to "baked on" painted aluminum, which extended the life expectancy even more. 
Although the aluminum metal siding on sheds worked, Robin Buildings was not to sit on their heels.  Due to their dedication to a quality product, Robin Buildings set out to make a better Dutch lap metal shed siding.  One that would perform in some of the worst of the Florida weather.  Today, Robin Buildings offers their proprietary R-Lap Steel Metal Shed Siding.  This product is the result of years of research and development to bring a better product to the market for metal sheds.  R-Lap Steel is fabricated and rolled from 36" 29 ga. Galvalume painted metal rolls.  The 36" width provides a better coverage and structural stability compared to the previous generation of aluminum metal shed siding.  The strength of the R-Lap Steel Dutch Lap Metal Siding has proven to be a far superior shed siding option when compared to aluminum siding on metal sheds for sale in Florida. Contact your Robin Sheds dealer for a quote or to buy a metal shed today!
R*Lap

 

High Velocity 

Penetration Test
12 Gauge Shotgun blast from 25′ away
Brand "X" = 70% Penetration
Brandy "Y" = 90% Penetration
R*Lap Steel = ZERO Penetration
R*Lap –Proven to be the superior shed siding to withstand high velocity penetration.  Nothing comes even close.
Shed Financing
Robin Sheds provides access to the simplest financing applications available to make the purchase process easy and smooth.
Get personalized payment options in minutes
Pre-Approval DOES NOT affect credit score
Loan amounts up to $250,000
Funded in 1-3 Days
No home equity required
No prepayment penalties

Rent To Own Shed Purchase
Are you renting a storage unit now? Rent To Own is a attractive way to obtain a shed at home without the credit hassles.  
Use now, pay as you go
Guaranteed Approval
Early Payoff Options
NO CREDIT CHECK
Does not go on credit report
Retun building with no penalty
Own building after set number of payments
No mini storage fees
30 / 60 / 90 Days Same As Cash
Keep your cash available.  Robin Sheds offers Same as Cash purchase options.  Contact a rep to find out more.
Keep your cash on hand
Ready your shed sooner
No Credit Check
Easy interim payments
Pay off when you want
Pay no interest
Credit Card / Check / Cash

R-Lap Steel Siding: A new way to Buy Metal Sheds
Metal sided sheds have been around for decades.  For years the standard metal shed siding has been aluminum.  Now, that has changed.  Robin Buildings offers their exclusive proprietary siding product: R-Lap Steel.  This product has made a significant change to how home owners, dog lovers, hobbyists, gardeners, backyard brewers, and many others buy metal sheds.  
Previously, there were very few options when looking for a shed with steel siding.  The profiles were industrial, boring, antiquated. Shed customers were looking for more for their outdoor storage buildings.  They wanted something they could look at and be proud of.  They wanted something that they could rely upon to protect their tools.  Protect their memories.  Protect their space.  They wanted something that stood out from the plain jane, one color, products from yesteryear.  They wanted a new way to buy metal sheds.
Thanks to Robin Buildings, this is now possible.  The new R-Lap Steel 29 Gauge Dutch Lap siding has revolutionized the metal shed siding market.  Now metal shed buyers have a strong siding option.  R-Lap Steel Metal shed siding is available on all of the Robin Building Styles.  Not only does this new product come in a wider 36" panel, thereby providing stronger structural integrity, but it also is embossed with a lightly textured face.  The embossing takes out any look of irregularity that can be commonly seen in a flat metal surface.
When put to the test, R-Lap outperforms the standard aluminum siding hands down.  Robin Buildings has put their R-Lap Steel siding through various tests to verify the validity of these claims.  From shotgun blasts, to concrete block stacking, to 60 MPH projectiles hurled from 18 feet away, R-Lap Steel held much stronger than the aluminum competitors. Many say the proof is in the pudding.  We say, the proof is in the viewing.  Check out the proof videos to see for yourself the quality of the Robin Buildings R-Lap Steel metal shed siding.  
R-Lap Steel offers shed purchasers a great long term buy.  Metal sheds are very well known for their longevity and ability to withstand the harsh Florida climate.  Robin has upped the ante when it comes to shed siding options.  Don't let just any shed siding cover your assets.  Rely on R-Lap Steel.  You will be glad you did.
R*Lap

 

Static Load

 Test
32 pound Concrete Blocks stacked vertically
Brand "X" = 160 lb. Load before failure
Brandy "Y" = 192 lb Load before failure
R*Lap Steel = 288 lb Load before failure
R*Lap –

Truly superior shed siding, holding 50% MORE load than the closest competitor.
R*Lap

 

Projectile Endurance

 Test
Baseballs fired 60 MPH from 18′-10″ away
Brand "X" = 13 strikes before failure
Brandy "Y" = 11 strikes before failure
R*Lap Steel = 50+ Strikes without failure
R*Lap –

Withstands a minimun of 280% MORE strikes than the closest competitor.

R*Lap

  – truly superior shed siding.
Vista Steel Frame Single Slope Virtual Tour
Have a look INSIDE a Gambrel High Lofted Cabin with our 360° Virtual Tours
Hover over the image and click.  This will stop the rotation and you can then pan around to view the entire interior of the shed.
Use the  +/-  buttons on the photo, or use the scroll wheel on your mouse to zoom in and out.  Pinch to zoom on touch screens.
Hover over the circluar "hotspot icons" to view more information.
To make the photo full screen, click on the dashed box icon.
To return, press escape or back on touch screens.
Gambrel High Lofted Cabin Virtual Tour
Select options,
get pricing,
start planning!