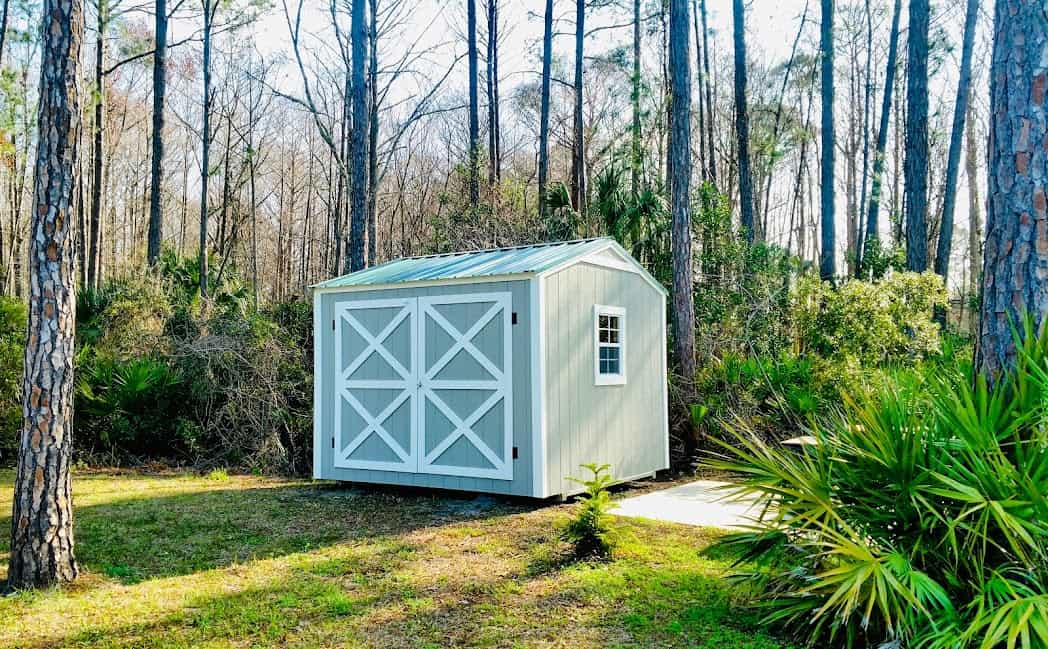 Buying a Wood Shed? Keep This in Mind!
Look no further, we have the storage solution that you have been searching high and low for. We know that between the Florida heat, sun and rain that it is hard to keep our tools, toys and anything else you might be keeping outside in good condition due to Florida's harsh elements. Have you considered a wooden shed? When looking for wood sheds for sale quality is your number one priority, that is why we make sure that all wood touching the ground or dirt is pressure treated.  Another great advantage of wooden sheds are there versatility. You may customize your wooden shed exactly to fit your need and or style preferences. 
When Buying Your Wooden Shed We Know You're Looking for Durability!
We have many style options as well as upgraded and features to customize your shed. Our engineered wood siding options have been designed  t by professionals to hold up better against these harsh Florida conditions. We want your wooden shed to fit your needs! Weyerhaeuser is one of our very trusted vendors and if you're searching for durability while you're looking for wooden sheds for sale, then this is a great option for you. Please contact any one of our lots if you have more concerns or questions.
Select options,
get pricing,
start planning!