Are You Looking for an Outdoor Storage Shed for Sale?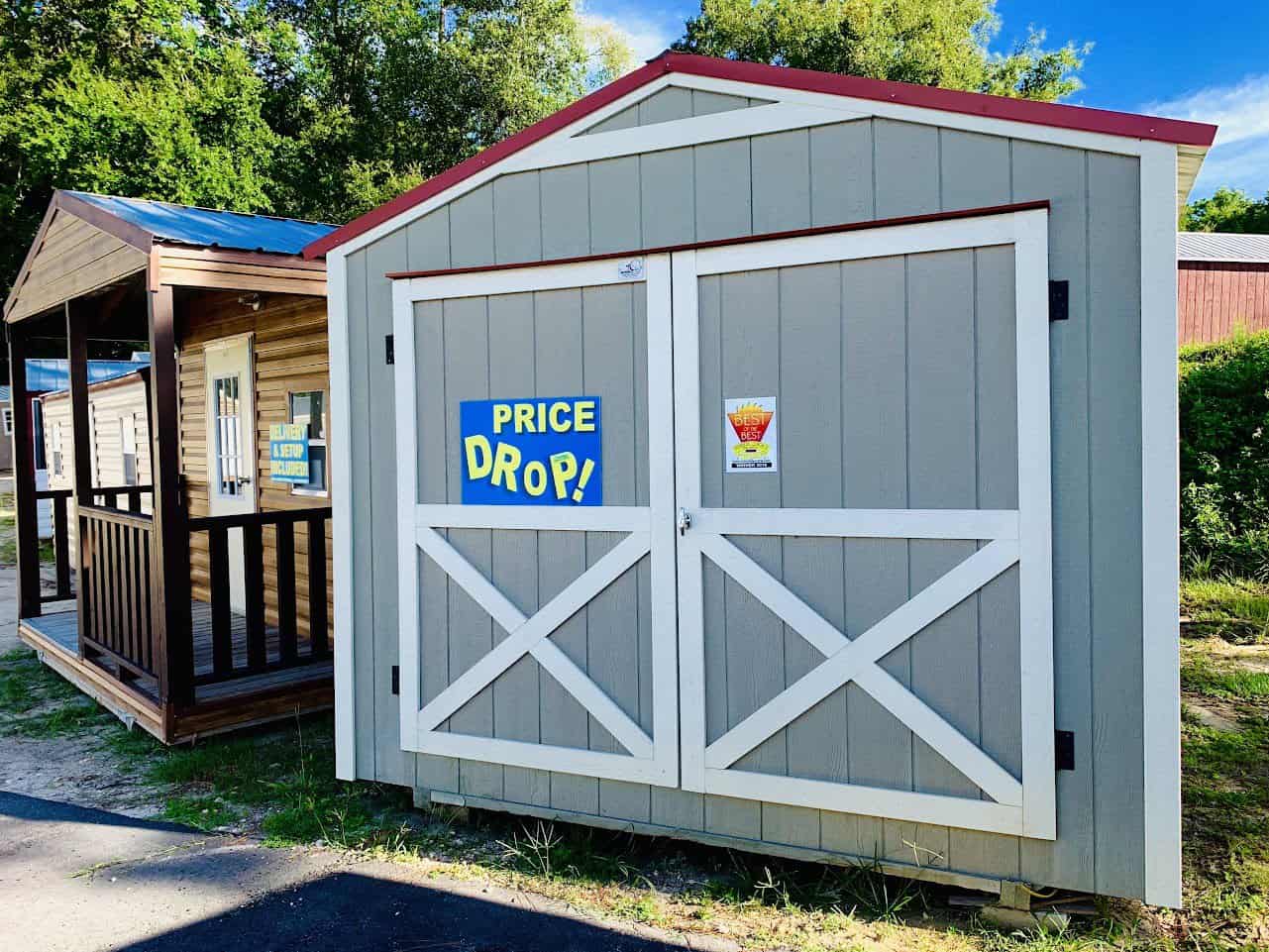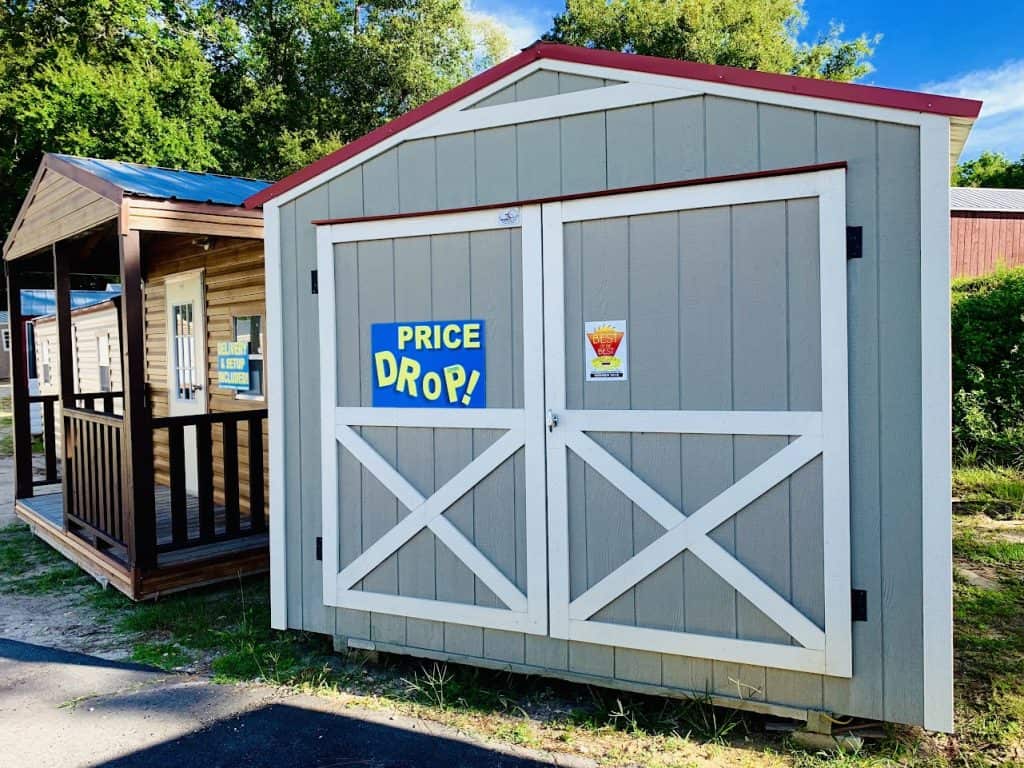 Outdoor Storage Shed Options
Galvalume Metal Roofing
 Lp Smartside Siding
3/4

Weyerhaeuser Diamond Premium Floor Panels

Weathertight Doors
Vents
These are just a few options for you to consider if you're looking for longevity and customization during your search for an outdoor storage shed for sale!
LP Smartside Siding – Why We Recommend it for Outdoor Storage Sheds!
What exactly is Smartside siding? 
Smartside is an engineered wood product that is designed to withstand the natural elements for lasting strength! More specifically it is a wood based product. Similar to something you may be more familiar with, hardy board. However, hardy board is cement based while Smartside is wood based. 
We highly recommend LP's Smartside Siding for our outdoor storage sheds for sale. When buying a storage shed you're most likely looking for functionality and durability. 
Check out this video from LP directly to see truely how durable this product is!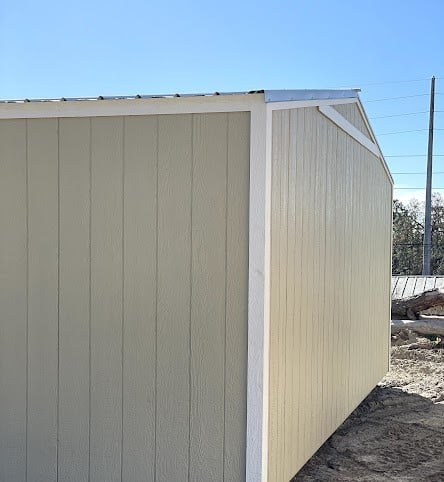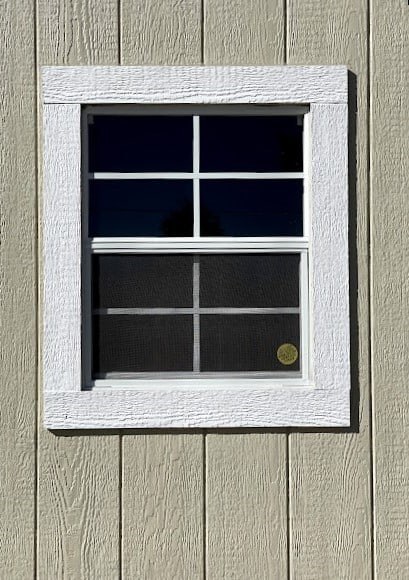 The Ultimate Guide to Buying an Outdoor Storage Shed!
When it comes to buying an outdoor storage shed, many people feel overwhelmed. There are so many things to consider – size, type, material, color, etc. How do you know which one is right for you?
Let's go over some of the most important things to keep in mind while searching for the perfect outdoor storage shed for sale. The first is that the outdoor shed should compliment your home. It should be in the same style and color, and it should be sized correctly. The second thing to consider is what you will use the shed for. If you are using it for storage, make sure to get a size that will accommodate all of your belongings. If you are using it as a workshop, make sure to get one with enough space for tools and materials. And lastly, always consult with experts before making a purchase! They can help you find the perfect shed for your needs and budget.
Now that you have the basics of buying a outdoor shed down, let's dive into some of the specifics!
When it comes to size, our outdoor storage sheds for sale come in a variety of sizes. From small, single-room sheds to large barns and workshops. Choose one that is large enough for your needs, but not too big or it will take up unnecessary square footage of your yard! We want you to find the best fit for you.
With that being said, identify your use & purpose for this outdoor "storage" shed. It doesn't necessarily need to be just for storage! If you are looking for a workshop, look for larger sheds with additional shelving and storage. If you are just needing it for garden tools or outdoor furniture storage, then something smaller will suffice.
The material of the shed is also important to consider. The traditional material used is wood, however metal sheds are becoming increasingly popular. Consider which would work best for you – wood is more traditional and tends to fit with the aesthetic of your home, but metal sheds are known provide lasting strength as well. No matter what material you choose, make sure it is treated with a weather-proof coating such as varnish or paint to ensure that it gives you the best possible life span and lowest maintenance!
Now that you have all of the most important attributes down, lets get you your best storage shed for sale! Tap the button below to customize your shed!
Ready to Buy your Outdoor Storage Shed? Check out Our Convienent Payment Options!