Are you in the market for a Tiny Home? Shed homes could be the solutions you've been looking for.
Tiny Home sheds are on the rise and we are here for it! With the cost of living rising over 30% since 2011 we know that finding the right living solution is such an important decision to make.  Working that home into your budget is then a whole different battle. With these increases we have also noticed an increase in customers turning their sheds into Tiny Homes. Shed living isn't for everyone, but one of the major selling features is the fact that about over 50% of people living in a tiny home have roughly $10,000 more saved in the bank than the average American. I don't know about you but that is definitely a plus to me. Since we are already on the topic of pros have you considers the fact that that the average price for a home in Florida is $361k and the average Tiny Home cost $50k. When picking to go the Tiny Home route you will still have the added cost of land but picking the perfect location is half the excitment.
Start You Tiny Home Journey Today!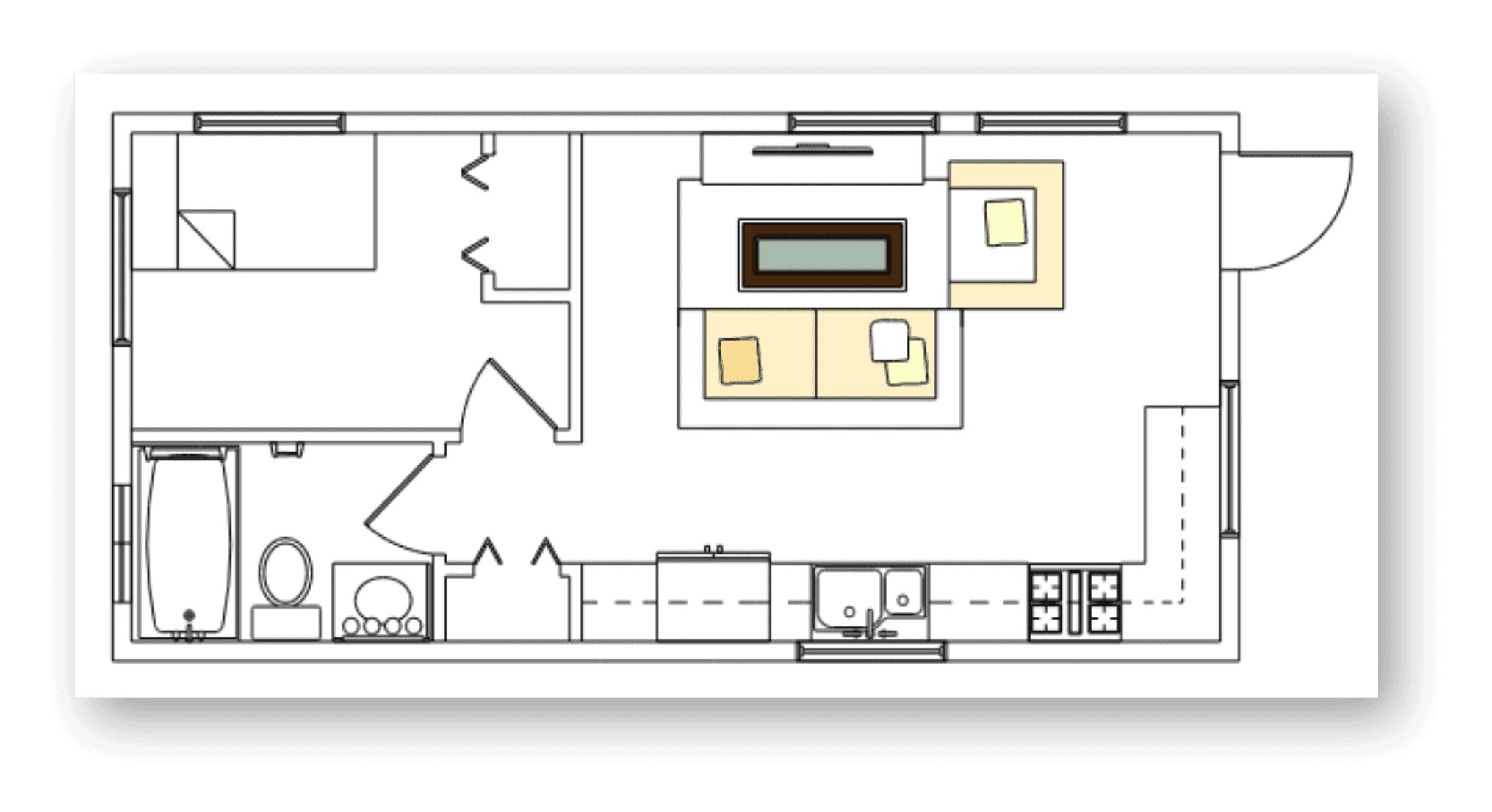 When buying land for a Tiny home another great plus is that you don't need that much land. However if you desire more land the recommend lot size is anywhere from 1 acre all the way up to 10 acres. Whether you are looking to down size completely or just minimize your living space this living solution can be complete tailored to your needs. Many people are throwing out the old idea of "normal" and paving whatever path best fits their life goals. Get started today! If your dream is a beach front property, a nice size lot tucked away in the woods, or just a small parcel located in the city, you dream is just waiting for you to make it happen, and we would love to help!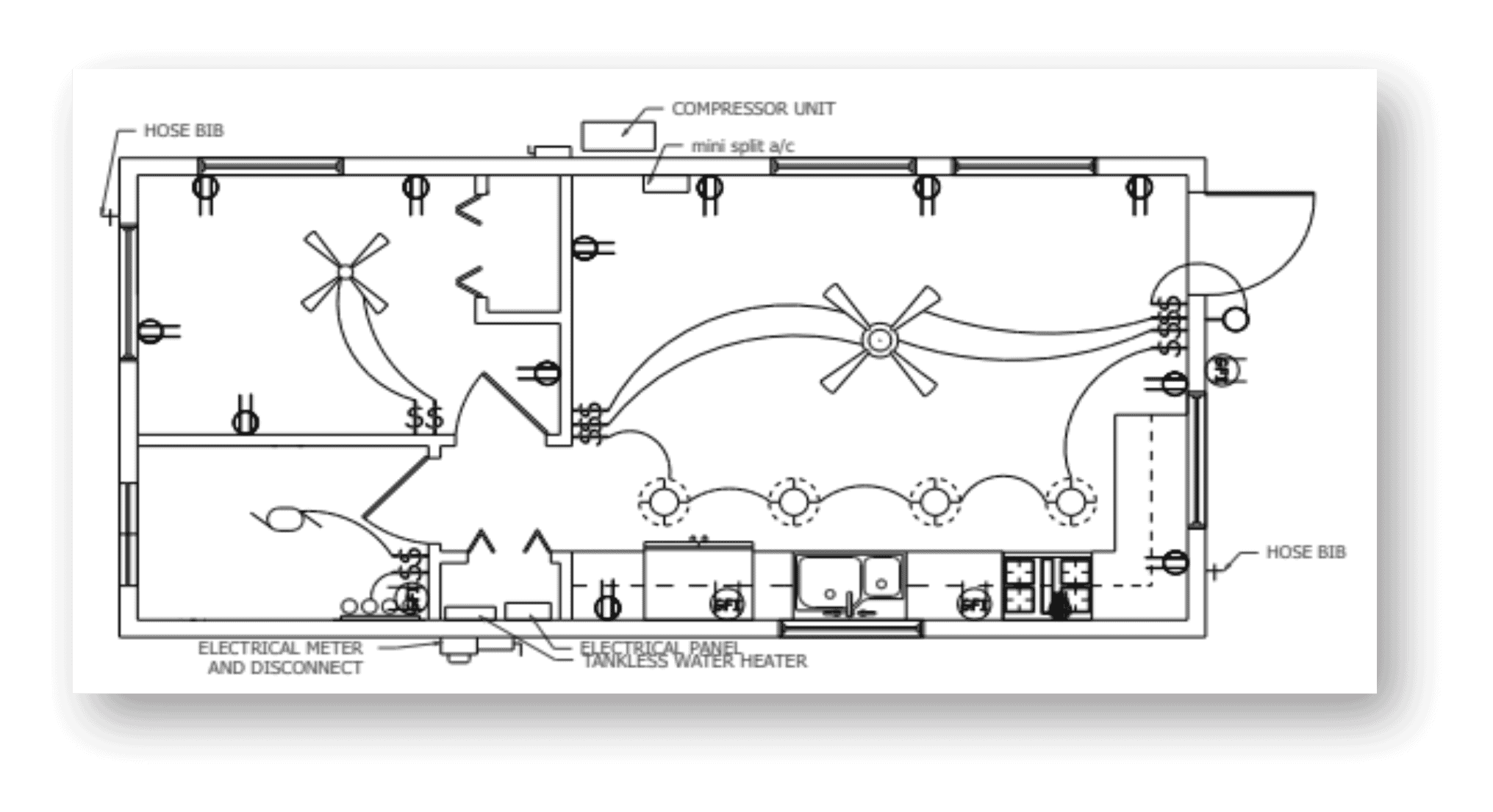 This step will start with speaking with one of our skilled team members. You can contact them through our contact page. Now that you have picked which location is closest to you the real fun can begin. Our team will do their best to help guide you during this process. When it comes down to designing your shed we have endless options to make sure your Tiny Home shed is perfect for you! Our most popular shed styles for homes would have to be our Multi Module, Floridian, American, and the Gambrel Barn. You aren't limited to these options, these are just a few up our suggestions. We also have a 3-d Designer and team members ready to help you with pick the right layout.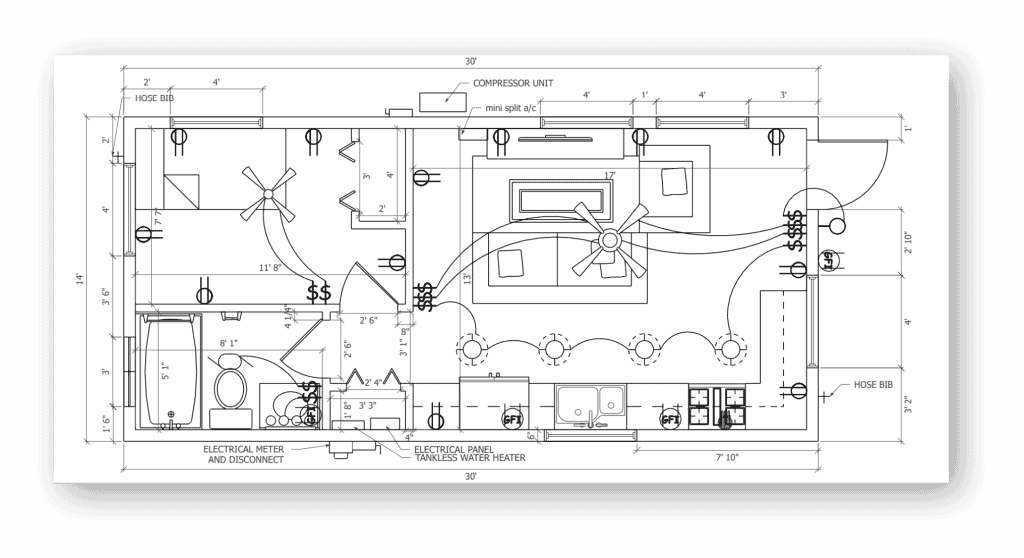 We are no stranger to the permitting department and understand how confusing and intimidating this process can be and that is why we are happy to inform you that we can help with that! Our team of professionals will take all the headaches away. When speaking to your Rep. they will go over your permitting options so that it is as easy and painless as possible. Financing your shed may look different than getting a mortgage for your home but it is not all that different. We have plenty of options to choose from including traditional financing and rent-to-own. 
Design your shed home in seconds!
Designing your tiny home from scratch can be intimidating. We are here to make it as easy as possible. We understand it is a lot easy to picture something that you can actually see, that is why we make it where you can completely design your shed home digitally with our 3D-Designer. Get started today and talk your design over with one of our Reps.
Check out a few of the Pros vs. Cons of Tiny Home Sheds.
Low Cost to Built
Easier to Maintain than a home
Can be moved easily
Cheaper utility bills
A simpler lifestyle
Reduced stress 
Increased freedom
Great way to save money
Will need a truck to tow if on a trailer
Less storage
Smaller Kitchen Space
Providing Wood Sheds, Metal Sheds, Dog Kennels, Gazebos,  and Greenhouses in Florida, including: Apopka, Crystal River, Homosassa, Inverness, Ocala, Belleview, Dunnellon, Tampa, Fruitland Park, Leesburg, Bushnell, Eustis, Williston, Wildwood, Beverly Hills, Summerfield, Newberry, Gainesville, Lake City, Tallahassee, Lakeland, Lecanto, Pine Ridge, Citrus Springs, Sugarmill Woods, Marion Oaks, Silver Springs, Weirsdale, Tavares, Mt. Dora, Ocala National Forest, Brooksville, Spring Hill, Hudson, New Port Richey, Weeki Wachee, Land O Lakes, Masaryktown, Holiday, San Antonio, Dade City, Zephyrhills, Groveland, Mascotte, Center Hill, Clermont, Lady Lake, Umatilla, Altoona, Astor, Daytona, Sparr, Anthony, Citra, Morriston, Archer, Bronson, Chiefland, Hawthorne, Interlachen, Fort McCoy, Salt Springs, Trenton, Fanning Springs, Old Town, Cross City, High Springs, Alachua, Bell, Jacksonville, Live Oak, Starke, Palatka, Flagler Beach, St. Augustine, Ormond Beach, Deland, Pierson, Sanford, Orlando, Kissimmee, St. Cloud, Haines City, Plant City, Winter Haven, Lake Wales, Brandon, Lutz, Wesley Chapel, Riverview, Odessa, Citrus Park, Temple Terrace, Oldsmar, Valrico, Shady Hills, Middleburg, Titusville, Cocoa, North Port, Fort Myers, St. Petersburg, Palm Bay, Coral Springs, Deltona, Palm Coast, Altamonte Springs, Largo, Pinellas Park