Create Your Perfect DIY Home Shed Office With These Simple Tips
Working from home doesn't have to mean working from your couch, or worse, from the kitchen table. Creating your perfect shed office is easier than you think. For busy professionals, having a dedicated space for work can make all the difference when it comes to productivity and comfort. With a few simple DIY tips, you can create the perfect office in your own backyard.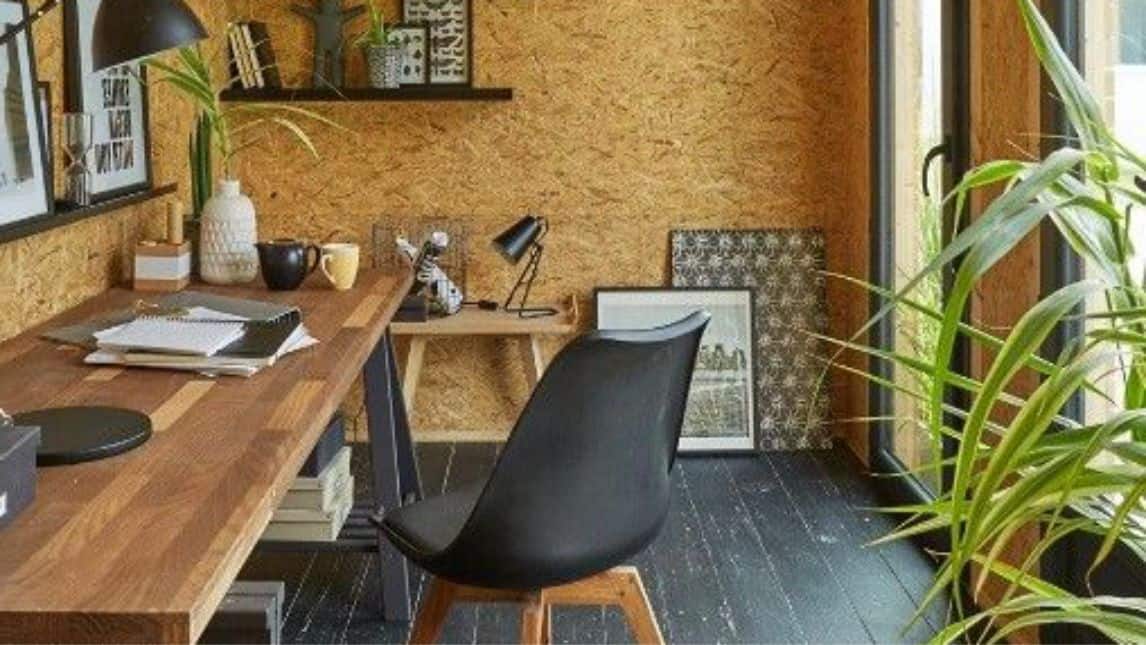 Customizing Your perfect Shed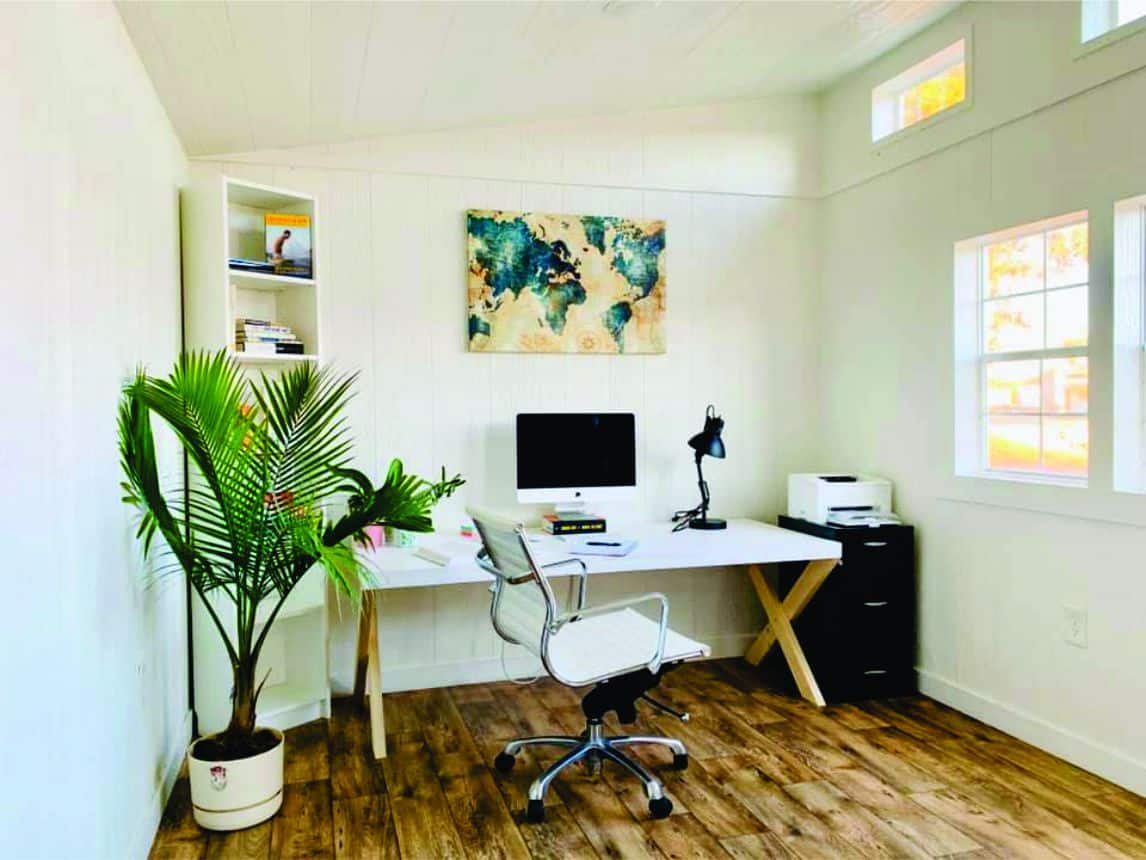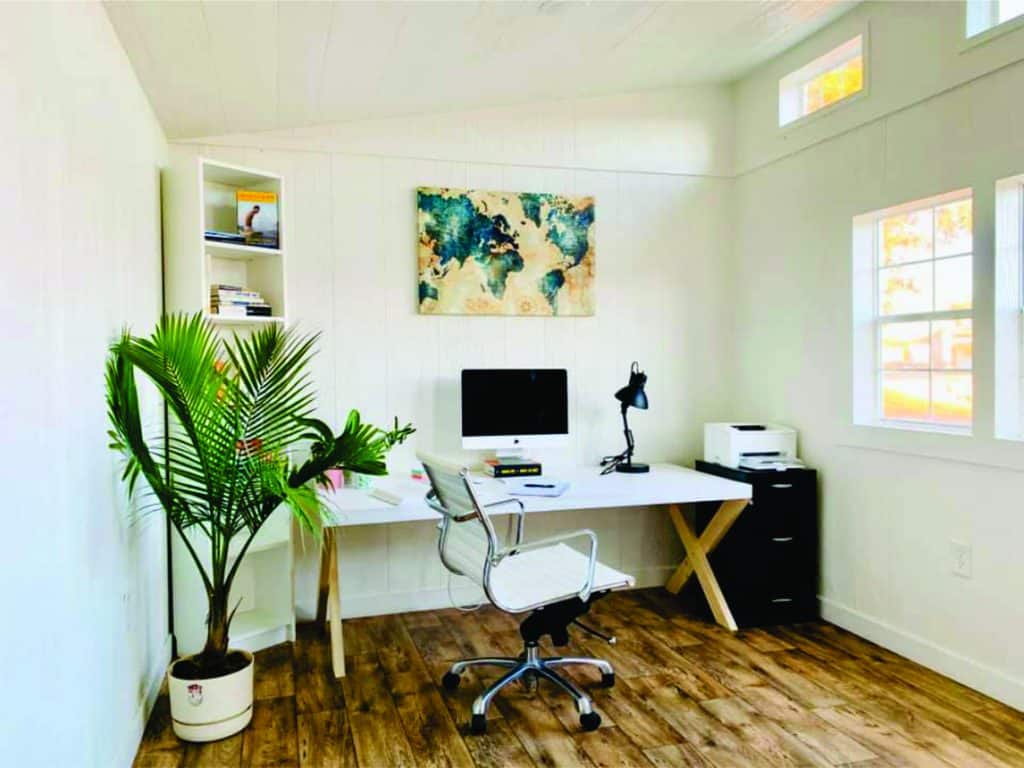 Creating your perfect office doesn't have to be a chore. We put the fun back into functionality. These past few years have made working from home so popular. We couldn't be happier to see this change in society. It is great to see so many families taking advantage of this amazing opportunity. Customizing your perfect home office is simple, you pick the style you like best and choose how large you want your office to be. We have a wide range of sizes for each style of shed. You customize the trim and siding colors to best match the look you are going for. I know one of my biggest concerns would be the natural lighting. You can specifically choose your windows and doors as well as where you want them on the shed. This isn't the end of your customization options. We can even add A/C cut outs and add additional lighting and outlets. We make this process simple!
Create an Ergonomic Workspace
Setting up an ergonomic workspace is key for anyone who will be spending hours at their desk every day. Make sure that your chair is comfortable and adjustable, allowing you to sit with proper posture while still being able to move around comfortably. Additionally, don't forget to adjust the height of your monitor so that its top is slightly below eye level when you are sitting up straight. This will help prevent neck strain while still allowing you to see what's on your screen clearly.
Choose the Right Desk
Your desk should not only be comfortable but also reflect your personal taste and style. Choose something that speaks to you but won't distract from work – like an elegant writing desk or a modern standing desk featuring plenty of storage space for organizing documents and other items. It should also fit seamlessly into your existing shed office layout without taking up too much room or becoming an eyesore in the corner of your shed.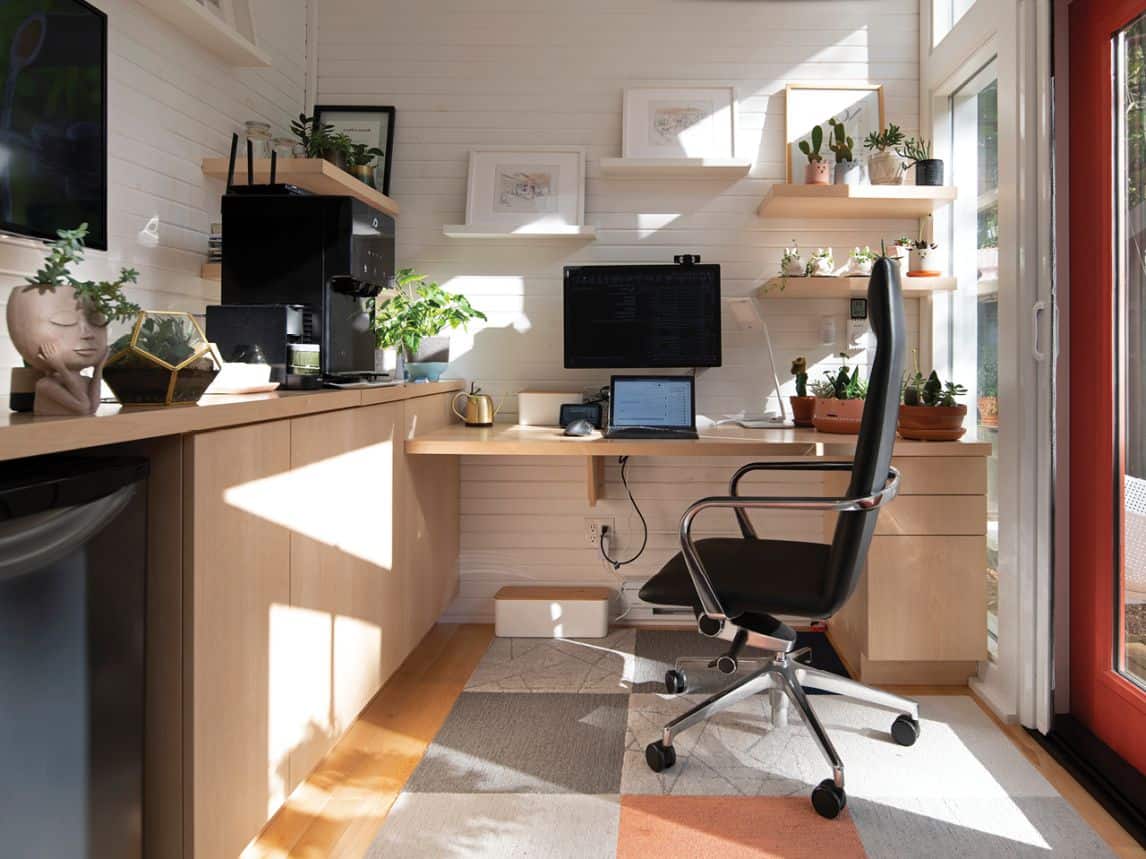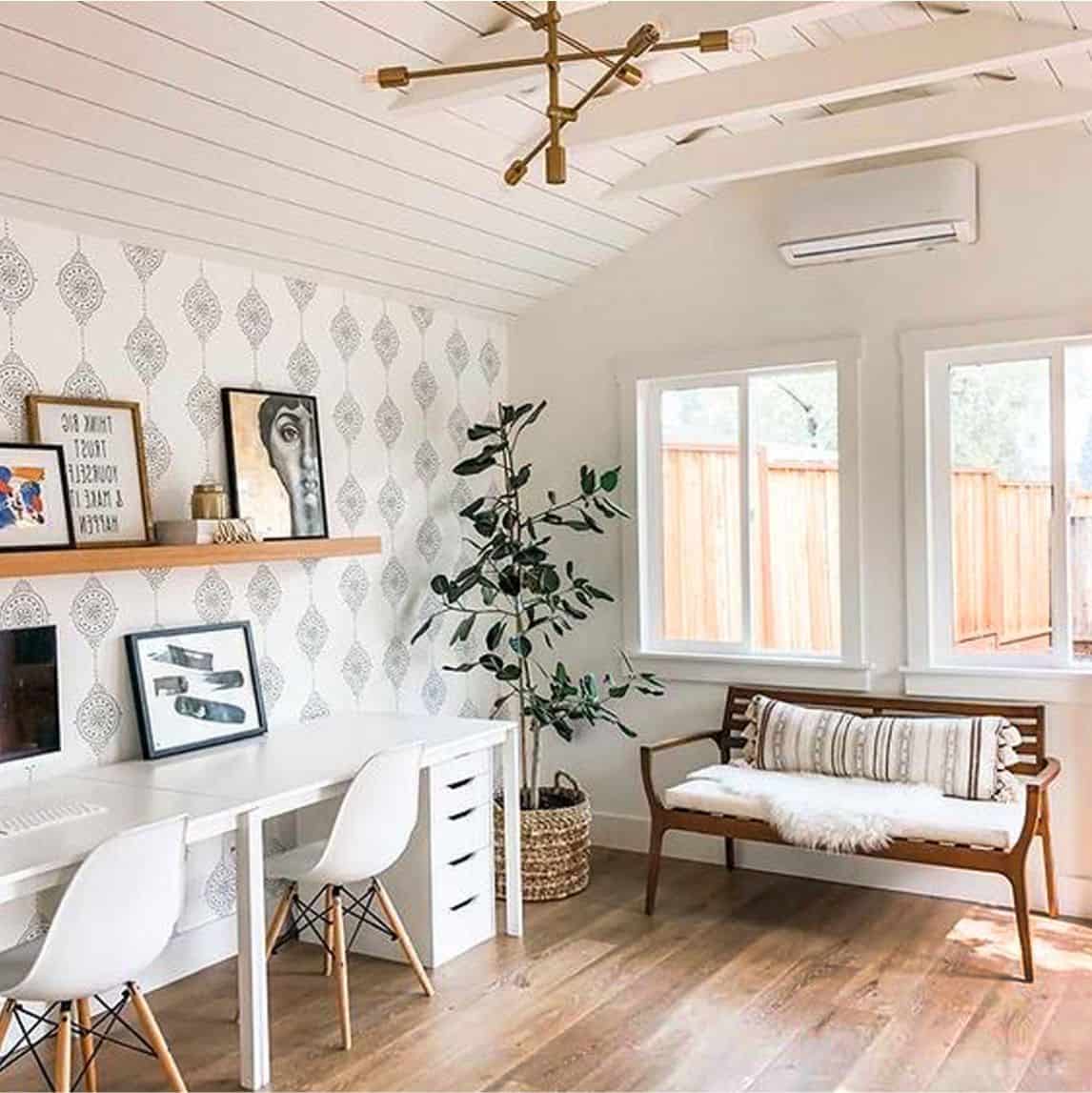 Organize Your Space
One of the most important aspects of setting up a shed home office is making sure that it's organized – both visually and functionally. Invest in stylish organizers such as shelves, drawers, and baskets to keep everything tidy and within easy reach while adding a touch of elegance to the overall design of your shed office. You can even hang pictures or artwork on the wall behind your desk for added color and texture!  
Working from home can be difficult if you don't have a dedicated workspace where you feel comfortable and productive. However, with some simple DIY tips – such as creating an ergonomic workspace, choosing the right desk, and organizing everything neatly – you can create a perfect home office in no time at all! Investing some time into setting up this special space will pay off many times over in terms of increased productivity levels during work hours – plus it just feels great knowing that you have created something truly unique that expresses who you are! Get started today by contacting us or using our 3-D Shed Designer. Already know what you want? Fill out our online form to get your quote.
Providing Wood Sheds, Metal Sheds, Dog Kennels, Gazebos,  and Greenhouses in Florida, including: Apopka, Crystal River, Homosassa, Inverness, Ocala, Belleview, Dunnellon, Tampa, Fruitland Park, Leesburg, Bushnell, Eustis, Williston, Wildwood, Beverly Hills, Summerfield, Newberry, Gainesville, Lake City, Tallahassee, Lakeland, Lecanto, Pine Ridge, Citrus Springs, Sugarmill Woods, Marion Oaks, Silver Springs, Weirsdale, Tavares, Mt. Dora, Ocala National Forest, Brooksville, Spring Hill, Hudson, New Port Richey, Weeki Wachee, Land O Lakes, Masaryktown, Holiday, San Antonio, Dade City, Zephyrhills, Groveland, Mascotte, Center Hill, Clermont, Lady Lake, Umatilla, Altoona, Astor, Daytona, Sparr, Anthony, Citra, Morriston, Archer, Bronson, Chiefland, Hawthorne, Interlachen, Fort McCoy, Salt Springs, Trenton, Fanning Springs, Old Town, Cross City, High Springs, Alachua, Bell, Jacksonville, Live Oak, Starke, Palatka, Flagler Beach, St. Augustine, Ormond Beach, Deland, Pierson, Sanford, Orlando, Kissimmee, St. Cloud, Haines City, Plant City, Winter Haven, Lake Wales, Brandon, Lutz, Wesley Chapel, Riverview, Odessa, Citrus Park, Temple Terrace, Oldsmar, Valrico, Shady Hills, Middleburg, Titusville, Cocoa, North Port, Fort Myers, St. Petersburg, Palm Bay, Coral Springs, Deltona, Palm Coast, Altamonte Springs, Largo, Pinellas Park