Featuring Robin Buildings
RobinSheds.com offers sheds by Robin Buildings, the Premier shed & portable building manufacturer in the Southeastern US.  RobinSheds.com is proud to be a distributor of these high quality, affordable, attractive sheds.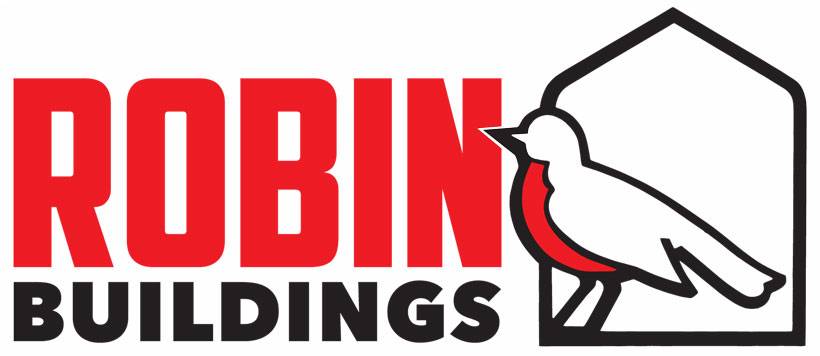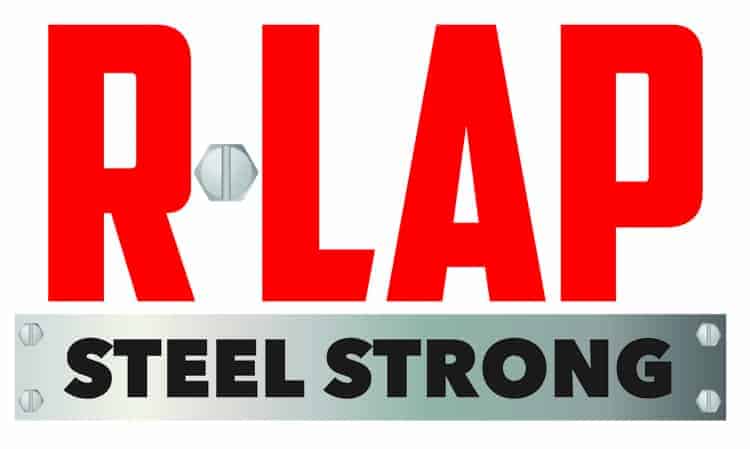 Robin Buidings R*Lap Steel Metal Shed Siding.
Toughest Metal Shed Siding in the Industry.
GUARANTEED
After years of R&D, Robin Buildings has upgraded their Metal Shed siding to residential grade STEEL siding.  This proprietary product replaces the traditional aluminum siding used by other manufacturers.  The results of the R*Lap Metal Shed siding are truly amazing.  Robin R*Lap Steel siding outperforms traditional aluminum shed siding by far.  From gunshots, to softballs, to concrete blocks, R*Lap Steel Metal Shed siding proves to be the far superior shed siding in the industry.  R*Lap Steel siding is available only from Robin Sheds dealers.  Download the PDF R*Lap Brochure here.
Watch the R*Lap Steel Metal Shed Siding strength test comparison videos:
R*Lap

 

High Velocity 

Penetration Test
12 Gauge Shotgun blast from 25′ away
Brand "X" = 70% Penetration
Brandy "Y" = 90% Penetration
R*Lap Steel = ZERO Penetration
R*Lap –Proven to be the superior shed siding to withstand high velocity penetration.  Nothing comes even close.
R*Lap

 

Static Load

 Test
32 pound Concrete Blocks stacked vertically
Brand "X" = 160 lb. Load before failure
Brandy "Y" = 192 lb Load before failure
R*Lap Steel = 288 lb Load before failure
R*Lap –

Truly superior shed siding, holding 50% MORE load than the closest competitor.
R*Lap

 

Projectile Endurance

 Test
Baseballs fired 60 MPH from 18′-10″ away
Brand "X" = 13 strikes before failure
Brandy "Y" = 11 strikes before failure
R*Lap Steel = 50+ Strikes without failure
R*Lap –

Withstands a minimun of 280% MORE strikes than the closest competitor.

R*Lap

  – truly superior shed siding.
We think you will agree,

R*Lap

Steel Metal Shed siding has proven to be the superior shed siding in the industy.
Take a
360° virtual tour INSIDE
Robin Sheds buildings!
Vista Steel Frame Single Slope Virtual Tour
Have a look INSIDE a Gambrel High Lofted Cabin with our 360° Virtual Tours
Hover over the image and click.  This will stop the rotation and you can then pan around to view the entire interior of the shed.
Use the  +/-  buttons on the photo, or use the scroll wheel on your mouse to zoom in and out.  Pinch to zoom on touch screens.
Hover over the circluar "hotspot icons" to view more information.
To make the photo full screen, click on the dashed box icon.
To return, press escape or back on touch screens.
Gambrel High Lofted Cabin Virtual Tour
Choose Style of Building
Select Different Sizes
Metal , Vertical Wood, Lap Wood Siding Options
Shingle or Metal Roofing Options
Select Siding, Trim, Roof Colors
Choose and place Garage Doors and Walk Doors
Window Size Options
Select Size and Placement of Interior Shelving
Many Electrical Options Available
With Pro 3-D Shed Designer, you can stroll inside your shed, zoom in and out. Twirl it 360 degrees.  Have FUN designing your building.
Florida Sheds for Sale - Shed Delivery Statewide. ~ Contact Us at one of our locations and Speak to a Building Consultant about Sheds for Sale in Florida Today.
Lecanto, FL
2017 W Gulf to Lake Hwy
Lecanto, FL 34461
352-527-3500
Crystal River, FL
230 S Suncoast Blvd.
Crystal River, FL  34429
352-795-8000
Dunnellon, FL
12397 N Florida Ave.
Dunnellon, FL 34434
352-489-2000
Summerfield, FL
14365 N US 441
Summerfield,  FL 34491
352-347-9000
Explore the 

Endless Possibilities

 in a Robin Shed!
Robin Sheds provides you with a vast amount of experience giving you all the tools and options you need to create a unique shed specifically for you.  We are constantly improving with new options, features, and functionality. Buy your shed from the Best Selling Robin Sheds and get all the features you will need!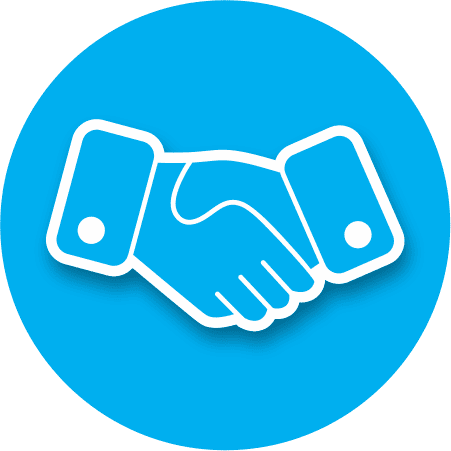 Reputation
Robin Sheds is proud to represent one of the oldest and well respected shed manufacturers in the industry.  Robin Buildings has been providing sheds to the Southeast United States since 1967.  Their age and resiliency to withstand the tests of time attest to their reputation and the product they produce. Robin Buildings has proven they are the company that will be around when you need them.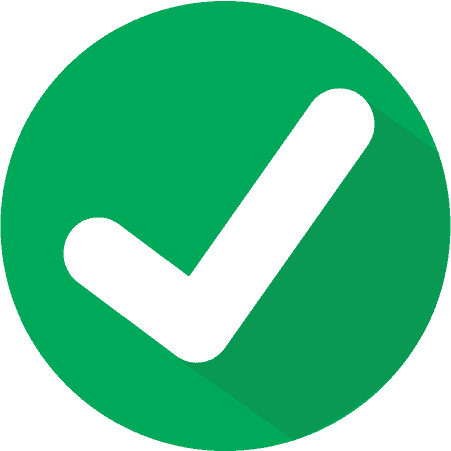 Quality
The quality of the Robin Shed is second to none.  From start to finish, you will find that Robin Buildings stress the importance that quality products be used in the manufacture of their sheds.  From the pressure treated floors to the roof, and everything in between, the Robin Buildings team is committed to providing their customers with a product to be proud of.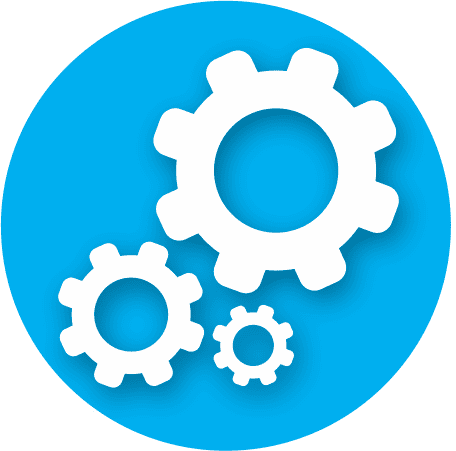 Options
Robin Sheds has a wide range of options and colors for ordering exactly what you want.  You can change the look and design of your shed to match your site and needs.  Whether you are looking for a simple storage shed, art studio, man cave, or a concession stand, we have the ability to build what you want and need.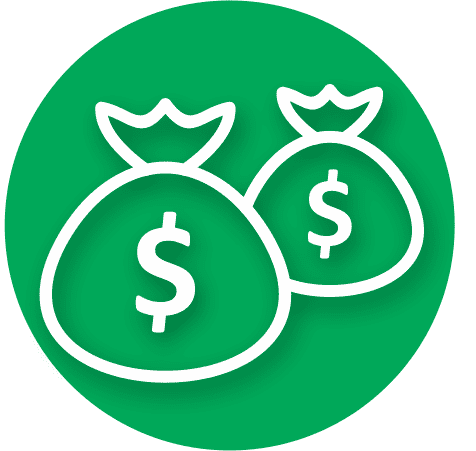 Financing
Robin Sheds offers the most options when it comes to purchasing a shed.  With options from financing,  Rent to Own, Same as Cash, and more, we are sure to have a way for you to get the shed you want.  Applying is as easy as calling, so be sure to contact one of our team members today.
Looking for a solid shed company you can count on?- Look no further!
Our team members have decades of customer service experience and are committed to make your shed purchasing experience a pleasant and enjoyable one.
Why choose us?
Robin Sheds is 

Rated A+ by the Better Business Bureau

Robin Sheds is backed by a 

Florida Certified Building Contractor

Robin Sheds can 

handle your permitting needs,

Residential or Commercial
Robin Sheds carries 

Liability and Workman's Compensation 

on all of our employees
Robin Sheds utilizes the newest and 

most advanced delivery tools

 available
Robin Sheds team members are

 committed to providing what you want.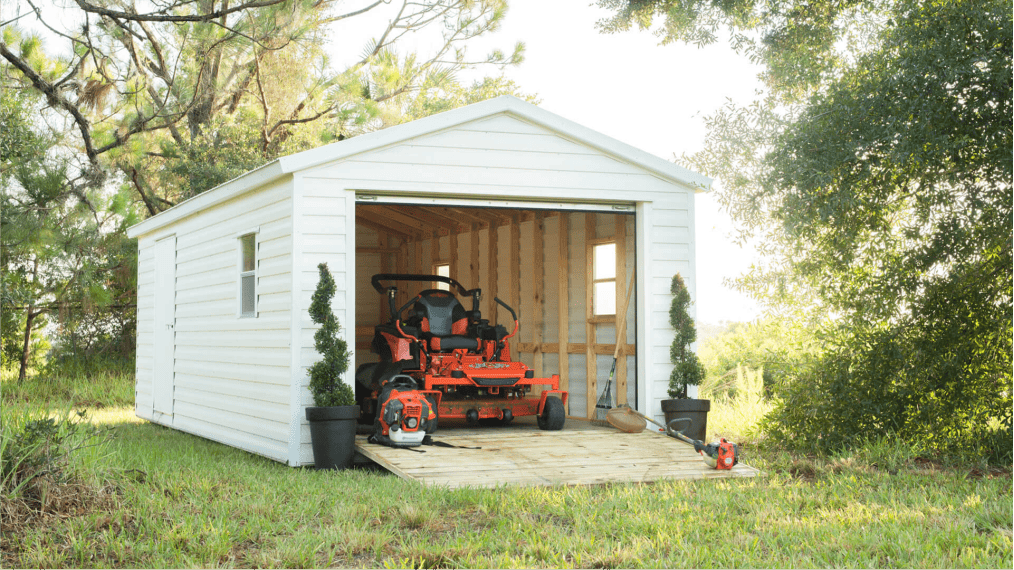 THANK YOU FOR AWARDING US BEST OF THE BEST
Probuilt Structures strives to give each and every customer the absolute best of the best service, product, and experience when buying from us!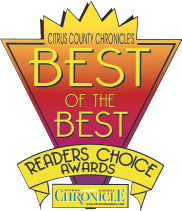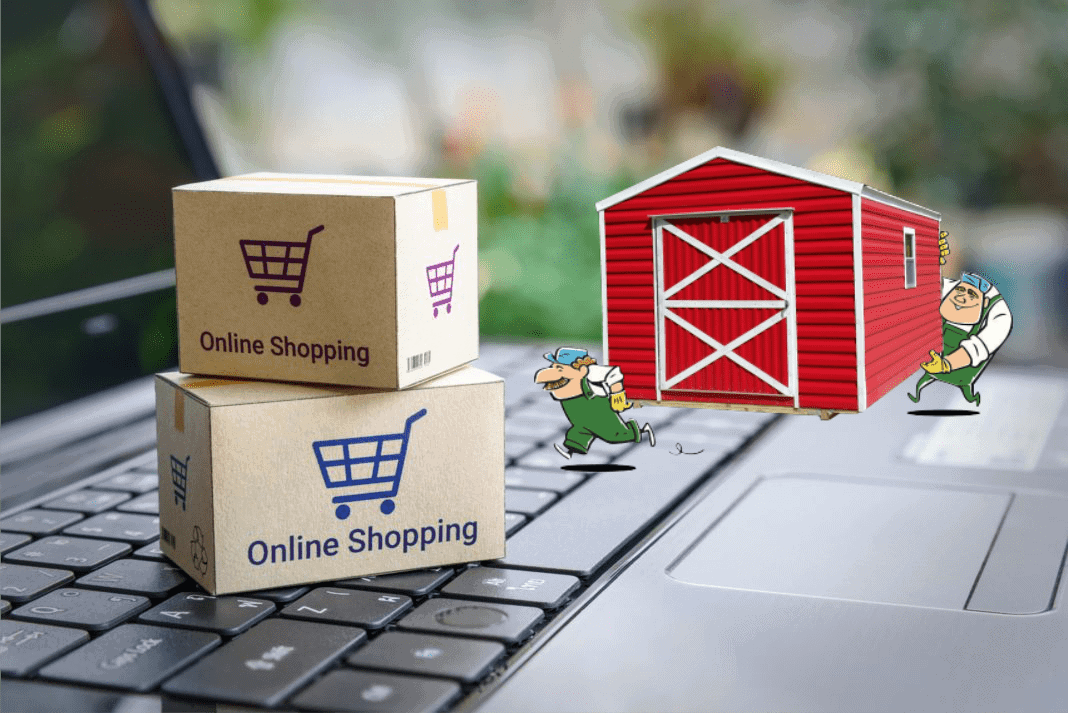 Buy a shed from the comfort of your own home. Delivery and installation included.  Multiple standard sizes available. Don't see what you're looking for? Call to customize your shed today!
Lecanto: (352) 527-3500  Summerfield: (352) 347-9000  Dunnellon: (352) 489-2000  Crystal River: (352) 795-8000 Homosassa: (352) 628-3000 Ocala: (352) 237-5000 Williston: (352) 528-8000 Leesburg:

(352) 365-6000
From the purchase, site survey, site prep, delivery and setup everything was smooth. The employees were easy to deal with, very professional and accommodating. I highly recommend them and their sheds.
Excellent product…..excellent customer service. Prompt resolution of problem with window fixture. Installer very courteous, went above & beyond to make sure everything was done correctly.
Very patient and informative salesman. Great communication with me throughout the entire project. If you want a quality built garage or shed, made with American Steel by American workers, you won't be disappointed!
Providing Wood Sheds, Metal Sheds, Dog Kennels, Gazebos,  and Greenhouses in Florida, including: Crystal River, Homosassa, Inverness, Ocala, Belleview, Dunnellon, Tampa, Fruitland Park, Leesburg, Bushnell, Eustis, Williston, Wildwood, Beverly Hills, Summerfield, Newberry, Gainesville, Lake City, Tallahassee, Lakeland, Lecanto, Pine Ridge, Citrus Springs, Sugarmill Woods, Marion Oaks, Silver Springs, Weirsdale, Tavares, Mt. Dora, Ocala National Forest, Brooksville, Spring Hill, Hudson, New Port Richey, Weeki Wachee, Land O Lakes, Masaryktown, Holiday, San Antonio, Dade City, Zephyrhills, Groveland, Mascotte, Center Hill, Clermont, Lady Lake, Umatilla, Altoona, Astor, Daytona, Sparr, Anthony, Citra, Morriston, Archer, Bronson, Chiefland, Hawthorne, Interlachen, Fort McCoy, Salt Springs, Trenton, Fanning Springs, Old Town, Cross City, High Springs, Alachua, Bell, Jacksonville, Live Oak, Starke, Palatka, Flagler, St. Augustine, Ormond Beach, Deland, Pierson, Sanford, Apopka, Orlando, Kissimmee, St. Cloud, Haines City, Plant City, Winter Haven, Lake Wales, Brandon, Lutz, Wesley Chapel, Riverview, Odessa, Citrus Park, Temple Terrace, Oldsmar, Valrico, Shady Hills, Middleburg, St. Augustine, Titusville, Cocoa