Your Source for Sheds in Sugarmill Woods
YES WE HAVE 5\12 PITCH ROOFS FOR YOUR HOA REQUIREMENTS
Looking for information on sheds approved for Sugarmill Woods Cypress Village?  Look no further, we have the answers – and the sheds – that work with your deed restrictions.   Feel free to hit us up on the chat button, email us,

or call us.
Let Probuilt do it all for you!
Sugarmill Woods Cypress Village HOA Shed Permit Requirements: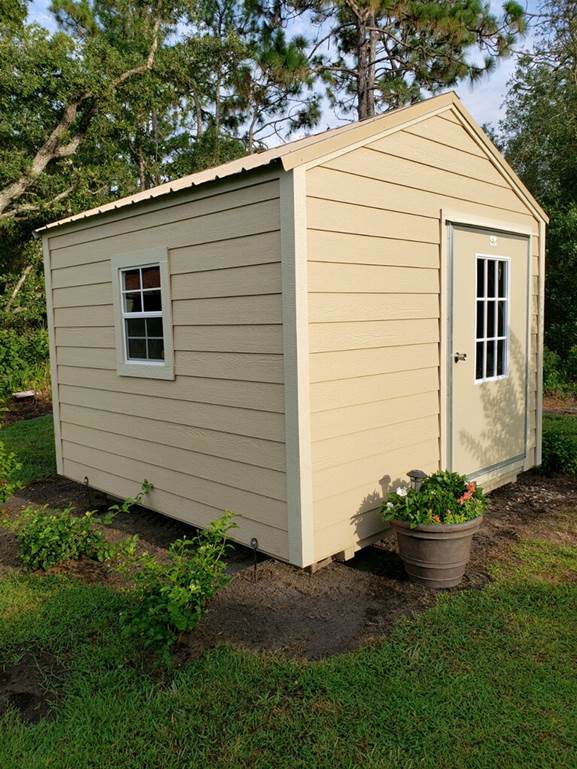 Permits are REQUIRED for sheds in Sugarmill Woods –

Probuilt can pull the permits for you

Site Plan, to include landscape plans –

Probuilt can take care of the site plans for you

$35 Application Fee to CVPOA
Contractor/Builder Name and License Number (No Do It Yourself Construction Allowed, also, "Rubbermaid" type synthetic component sheds not allowed) No worries,

Probuilt Structures is a Licensed Contractor

1 Shed per Residential Site

Location: behind rear line of the residential unit – NOT attached to residence, 10′ from rear lot line, 7.5′ from side lot lines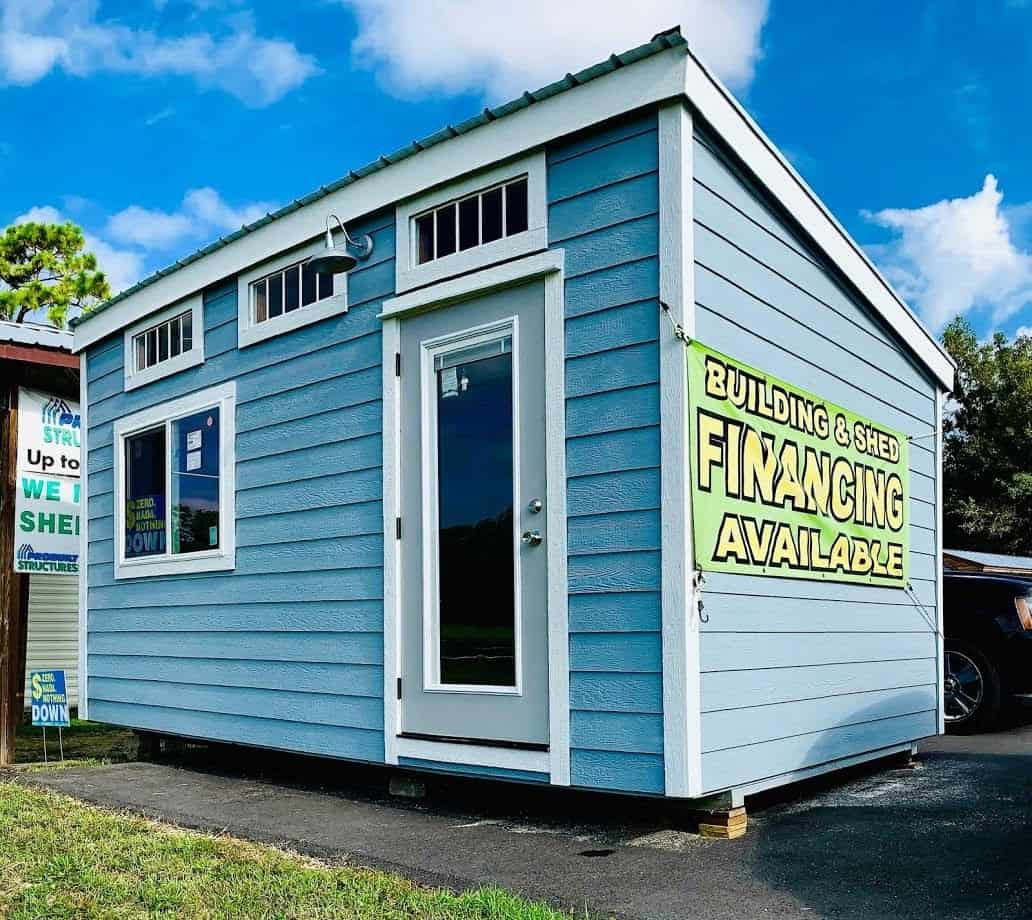 Dimensions: Minimum Shed Size: 4′ X 8′, Maximum Shed Size: 8′ X 12′  or 10′ X 10′ (100 S.F.)
Double doors not to exceed 6′ in total width

Roof pitch between 5/12 and 7/12, no "barn" or flat roofs permitted
Design: Style to match as close as possible to residential unit, color to be complimentary of the house

If Shingled, shed shingle color and style should match house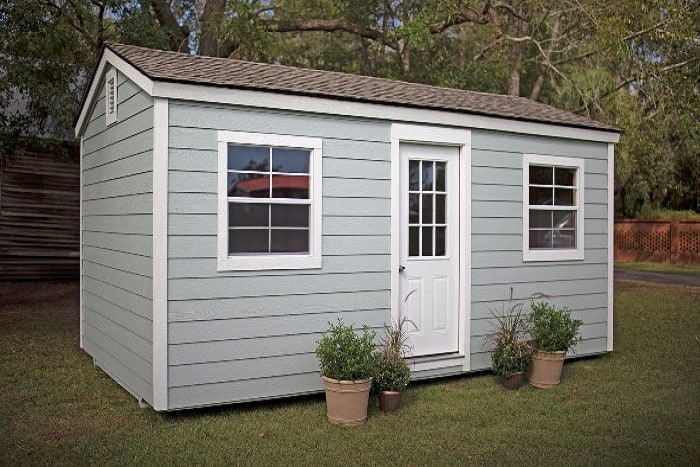 Probuilt Structures / Robins Sheds is your source for the best quality sheds and exceptional service in Sugarmill Woods.
We have over 150 sheds in stock in Citrus County. Don't worry you aren't limited to buying a shed Directly off our lot. We offer a wide verity of customization options when it comes to building your perfect shed.
Still figuring out what style you want?
On our style page we try showing you a little bit of everything. We have Gambrel Barns for more of a rustic feel or if you want a loft, The stylish Vista with wonderful siding options, the super popular Americana and so many more. Check it out, we even make sure to upload pictures of each style so you can really get the feel for the building.
Build your shed online and get a quote!
We make the process of buying and installing a shed as easy as possible for our customers, that's why we give you the option to click here to build a shed online and get a quote.
Don't want to do it yourself?
That's what we are here for! Our Reps. are here to make your shed buying as easy and painless as possible! Tell them exactly what you are looking for and they will guide you to the perfect shed! Click here to contact us. Call the office closes to you for assistance.